Action Analysis &Animation &Books &Commentary &Disney 20 May 2013 05:54 am
I started discussing some of the thoughts put forward in The Illusion of Life, the book by Frank Thomas and Ollie Johnston. I had some major problems with some of the discrepancies in that book. Here's the second, a continuation of that post.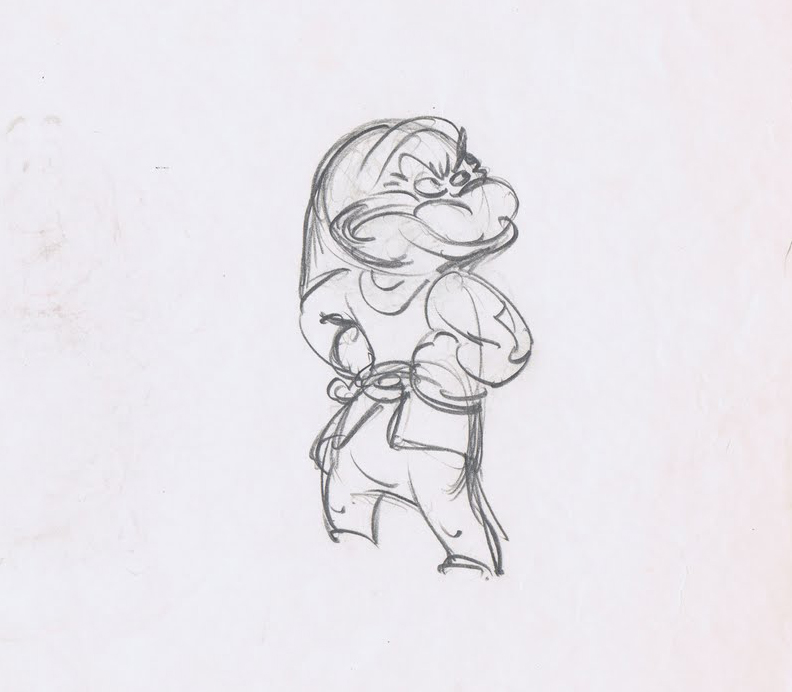 It cannot be doubted that without the speedy roughs, there would never have been the brilliance of Tytla's best work or Ferguson's great comic animation.
- On page 39 of the book, we read, "Walt introduced two procedures that enabled the animators to begin improving. First, they could freely shoot tests of their drawings and quickly see film of what they had drawn, and, second, they each had an assistant learning the business who was expected to finish off the detail in each drawing. Walt was quick to recognize that there was more vitality and imagination and strength in scenes animated in a rough fashion, and he asked all animators to work more loosely. The assistant would 'clean up' these drawings that looked so sloppy, refining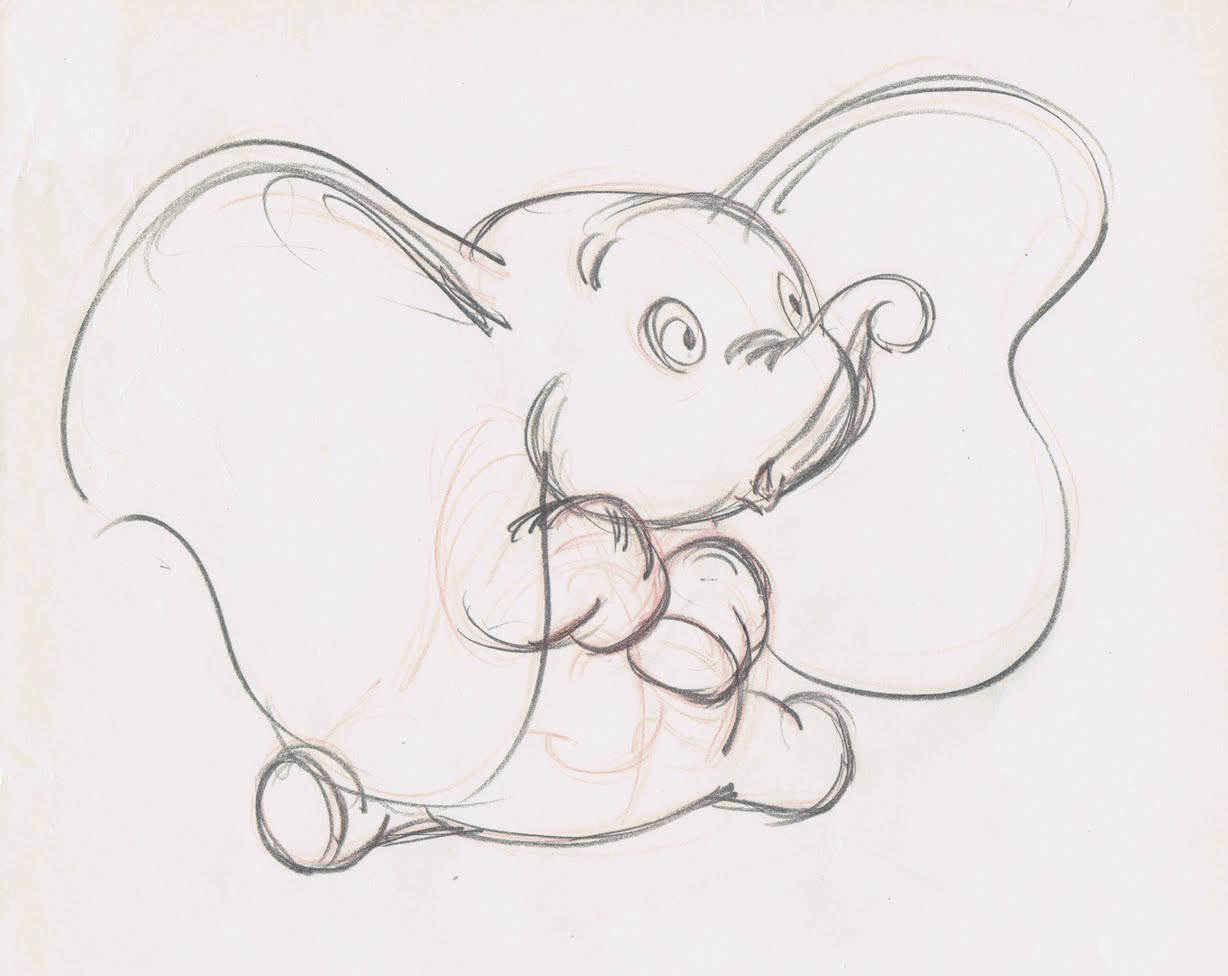 them to a single line that could be traced by the inkers onto celluloid. The assistants became known as 'clean-up men,' and the animators developed one innovation after the other, achieving effects on the screen that no one had thought possible. In some cases, the drawings were so rough it was difficult to find any cartoon figure inside the tangled swirl of lines, and the men who made a duck or a dog out of smudges and scratches had to have a very special type of knowledge.
Shooting tests of scenes while they were still in the rough enabled the animators to check what they had done before showing it to anyone. Any part that was way off could be corrected quickly and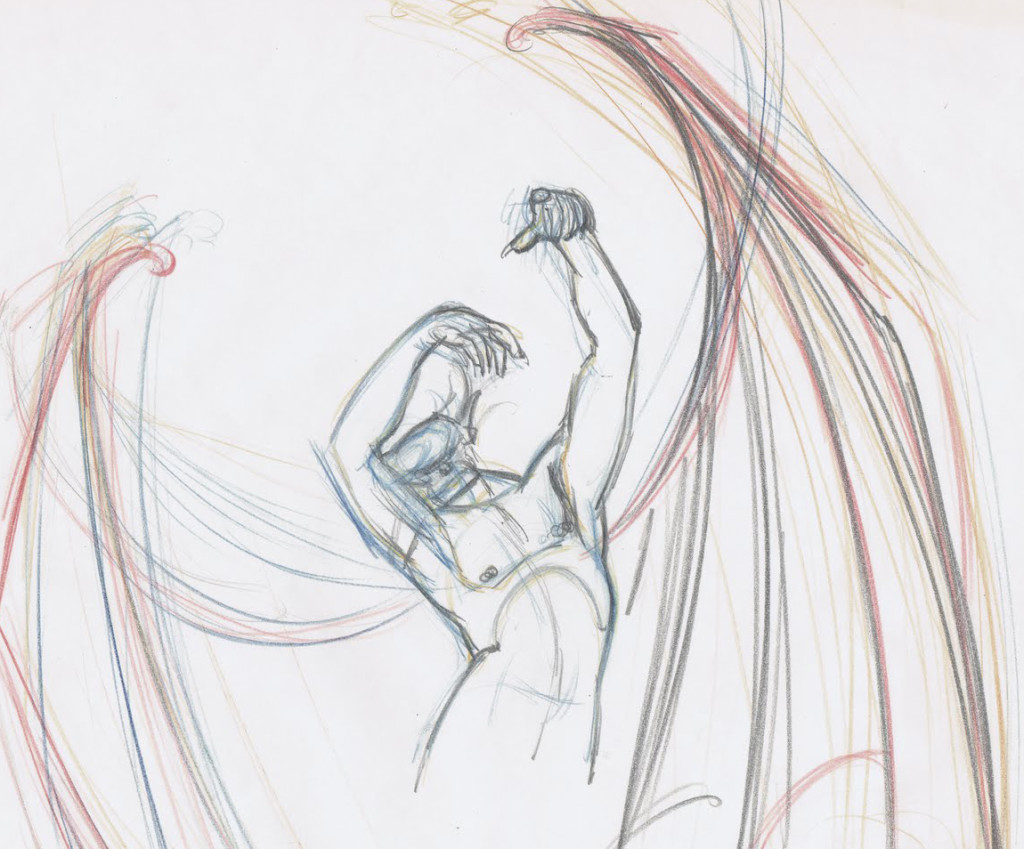 shot again. This encouraged experimentation, exploration, and imagination, quickly promoting a closer bond among the animators.
- Yet on page 229 the authors turn to side with management when they suggest that ". . . a new procedure called 'Touch-up' was instigated. It asked that the animator draw slowly and carefully enough so that the assistant need only touch up the drawings here and there to make them ready for the Ink and Paint Department. By this time all of our animators had become more skillful and were able to adjust to the new idea without noticeable damage to the product. Top quality clean up work is needed on only a handful of scenes in any sequence, and a great variety_____________Three Tytla ruffs
of shortcuts can be used on the balance
to make them acceptable."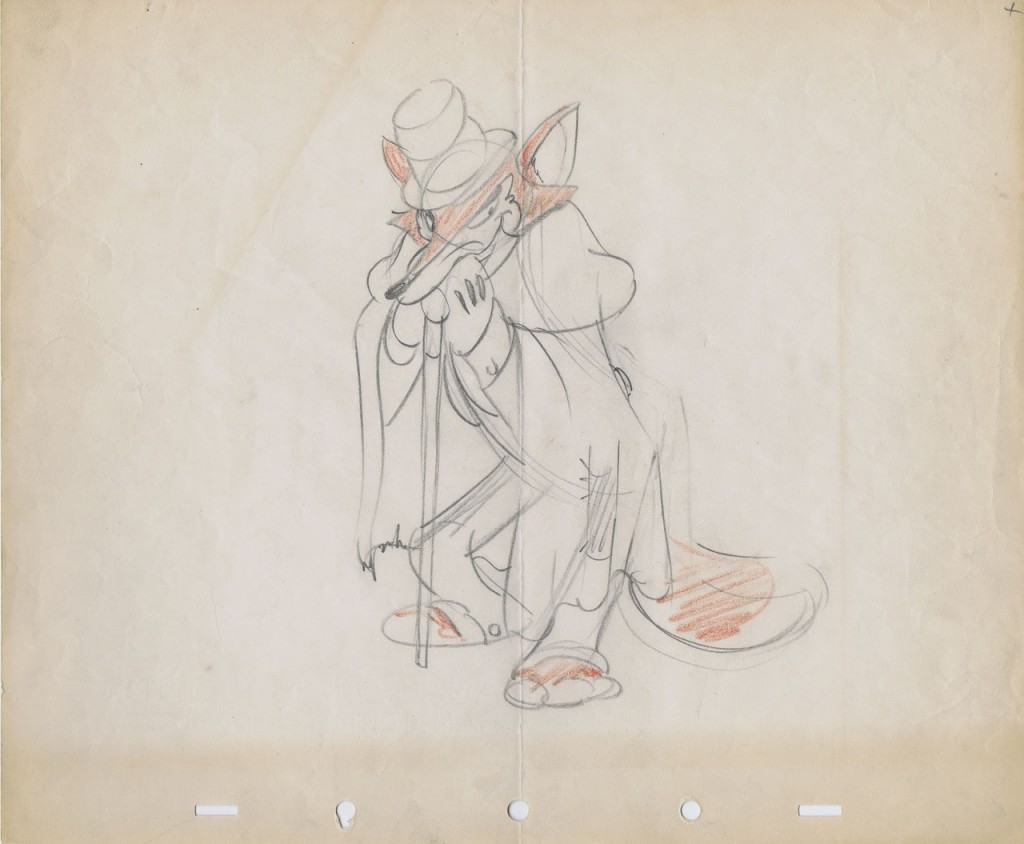 In short, this means that the older nine men and some of the other more seasoned veterans could work clean because they were already brilliant at the animation thing. Whereas Walt had demanded that animators, in the 1930s, work rough so as to keep the animation as loose and free and alive as possible.
It also veered toward Milt Kahl's pleasure at seeing hos own lines used in the newly developed Xerox outline in the final ink & paint. If the assistants would indiscriminately erase only some of the animators' lines leaving many other key lines (including, at times, construction lines for the face and body parts). Kahl's ego wanting to see his own beautiful line meant superseding color inking – as had been done in the past._______A relatively clean drawing by Norm Ferguson
Using this new procedure would mean a need for fewer clean-up artists who could work faster and with fewer problems, thus speeding up the footage rates. It also depended on the animators, such as Thomas and Johnston who worked fast enough, that the footage rates were now closer to what they could turn out.
One wonders if this new found speed would also cut into the imagination of the scenes these men animated. (By they way, I use the term "men" because Johnston and Thomas do not once in this book consider the possibility of a female animator. It's always"men" or "he" or "him". Old prejudices die hard; though I suspect the two had no problem with the idea of a female animator. In fact they always bowed low in front of Tissa and her abilities. And I'm certain they were not patronizing her in any way.
One wonders if a chink in the armor hadn't developed then and there in the animation production. Younger people would do all they could to work clean, thus handicaping the animation they turned out.
As a long-time assistant, I know that my animation has been tight to the extreme, annd more than once Jack Shnerk advised me to start working rough when I animated. However, as management (I am the boss of my own company and controller of my own films), I sought to turn out the largest output and eliminated any assistant or inbetween working on my material. I sacrificed good animation for speed and production. It has not only hurt my work but my films, and I know it.
7 Responses to "Illusions – of Life"
Leave a Reply