Books &Illustration &Luzzati & Gianini 29 Apr 2009 07:42 am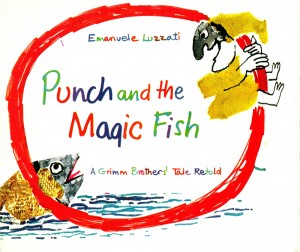 - Last week I posted a book byEmauele Luzzati, The Magic Flute. (Part 1, Part 2)
This was an adaptation of the feature film he did with Giulio Gianini. Luzzati also did a number of other children's books (aside from all the animated films, as well as the theater and opera designs he did). None, that I know of, were pure adaptations of his film work. However, he did build on the character Pulcinello (Punch) to develop his story around Grimm tales.
Here's a version of Punch and the Magic Fish, first published in English in 1972.
Most of the book is done as two-page spreads. I didn't separate them. As with his past work, Luzzati uses a lot of mixed media. It looks like marker was the primary tool he used.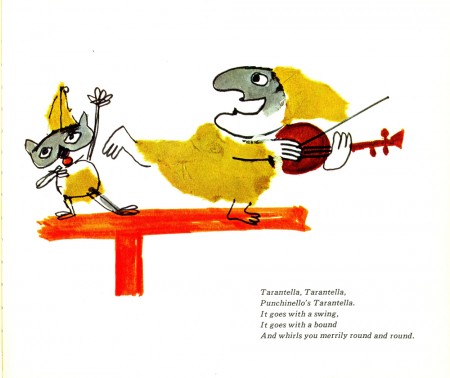 pg 1
(Click any image to enlarge.)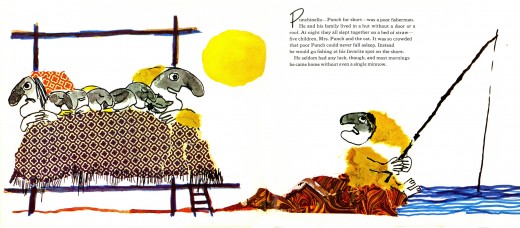 pgs. 2-3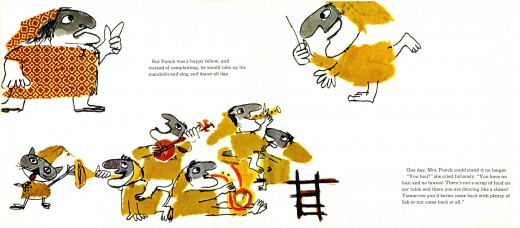 pgs. 4-5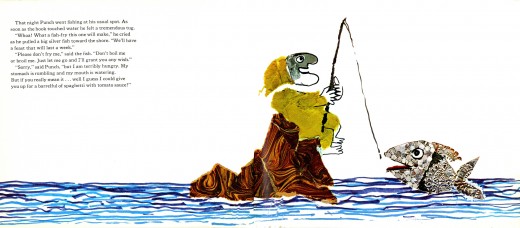 pgs. 6-7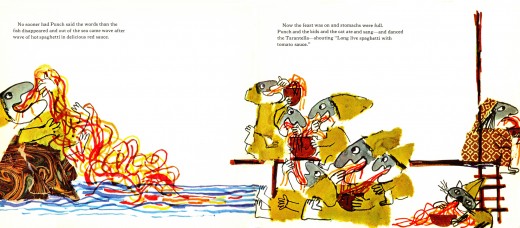 pgs. 8-9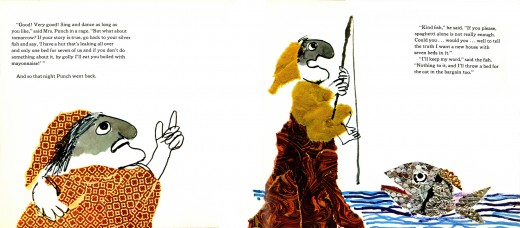 pgs. 10-11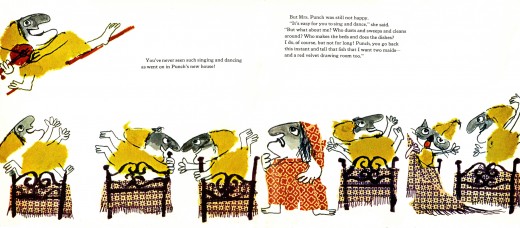 pgs. 12-13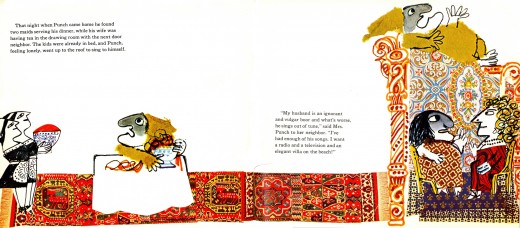 pgs. 14-15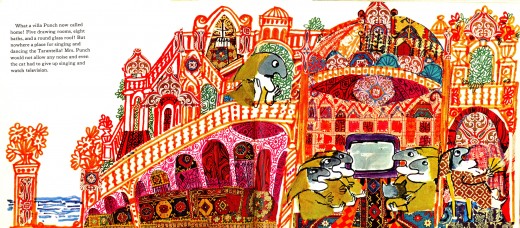 pgs. 16-17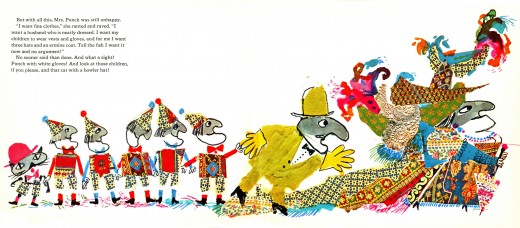 pgs. 18-19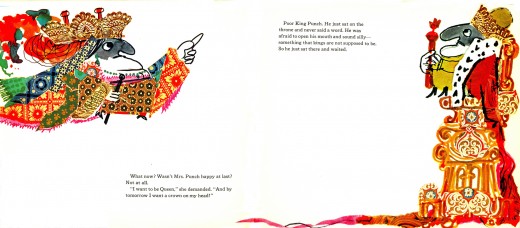 pgs. 20-21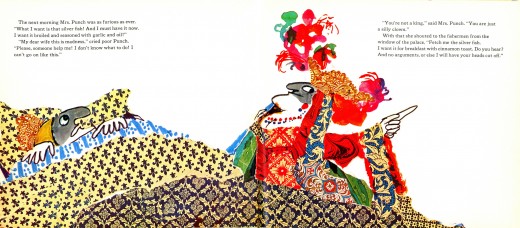 pgs. 22-23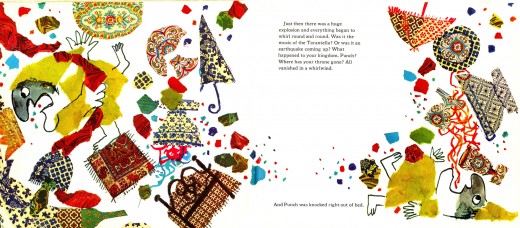 pgs. 24-25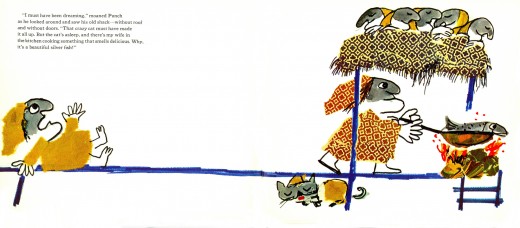 pgs. 26-27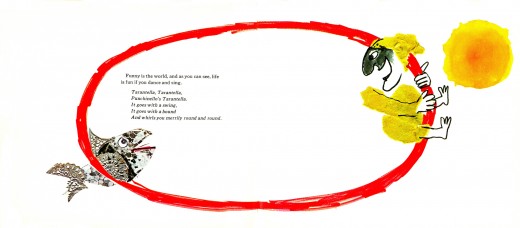 pgs. 28-29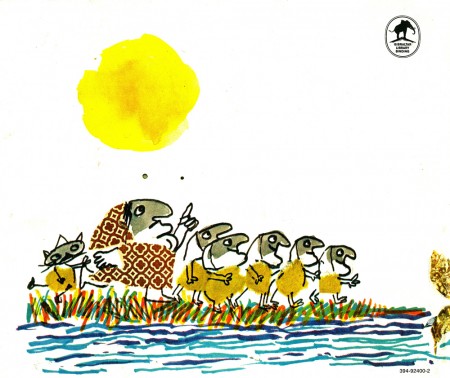 the back cover
7 Responses to "Luzzati's Magic Fish"
Leave a Reply