Commentary 10 Jan 2010 09:41 am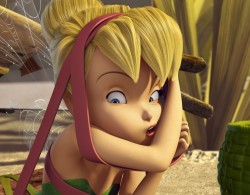 - The BAFTA short list released on Thursday includes five nominees for Best Animated Film (meaning feature – they haven't released the names of the Animated Short nominees, as yet.) The five features are:
CORALINE, Disney's A CHRISTMAS CAROL, FANTASTIC MR. FOX, UP, and ICE AGE 3: Dawn of the Dinosaurs.
Interesting their choices of popular films over quality in a couple of the titles. Missing, of course, are PONYO and THE PRINCESS AND THE FROG.
The Producers' Guild chose as their five nominees:
9, CORALINE, FANTASTIC MR. FOX, THE PRINCESS AND THE FROG, and UP.
Of course, the one that stands out is "9″. No other awards group has chosen that film among their nominees.
The Golden Globes have chosen CORALINE, FANTASTIC MR. FOX, THE PRINCESS AND THE FROG, UP and CLOUDY WITH A CHANCE OF MEATBALLS.
How populist of them!
Who knows what the Oscars will choose. Perhaps TINKER BELL AND THE LOST TREASURE has a chance.
___________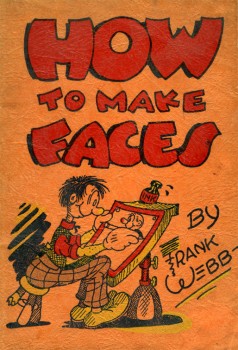 - I thought I'd point out the most popular post I've put up in the past four years of this website. The piece features the book by Frank Webb, How To Make Faces – Part 2.
It and the original post, Part 1, on this book continue to generate comments every week or two. It certainly wasn't planned on my part, back in Aug. 2007 and Mar. 2008, but apparently Frank Webb had a large extended family and a lot of friends.
Even this last week two people added comments (unfortunately, you have to go back to those original posts to read the comments.) Often enough, the contributors are writing to each other rather than to the rest of us. This was, for me, a little annoying at first. But then I came to realize that they were using these pages as a way of gathering. The Frank Webb lovers meeting place. How could I be bothered with that?
Check out the whole book by following the links above.
___________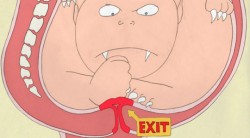 - Signe Baumane writes to tell us of a screening this coming Wednesday, Jan 13th. (The 13th already! My how the year is whizzing by.)
She writes:
Woodstock Film Festival that normally takes place in mountainy Woodstock, 384 miles, or $26.50 by bus from NYC is coming to the City That Never Sleeps to present an animated film program curated by Bill Plympton and me.

There are 13 films to watch. Six very special animators will attend the screening to answer your burning questions about meaning of life, if eating fish is healthy and why animation.

Festival's director Meira Blaustein and Festival's adviser as well NYC liaison Sabine Hoffman are going to be there for you to make the connection with the Festival directly.
At $12 it's a steal. Or magic, depends how you look at it.

92YTribeca Screening Room is at 200 Hudson Street, 1 block south of Canal.

Detailed info about the films and how to get the tickets is here.

Bring your money pot – filmmakers are going to sell DVDs of their work at special Woodstock prices.
3 Responses to "Choices"
on 11 Jan 2010 at 4:17 pm 1.E said …

RE: BAFTA Animated Film Choices

Actually the top 3 choices from the Animation Chapter were UP, FANTASTIC FOX and CORALINE – the remaining 2 were chosen from the remainder of BAFTA members.

It's interesting to point out that BAFTA members did not receive Screener DVD copies of PONYO nor PRINCESS & FROG – the vast majority of BAFTA members have not seen either one of these films – they are not on general release until later on this year in the UK, and whilst there were screenings at BAFTA it's silly to expect the whole 6000 membership to have seen them. It's a shame Disney didn't see fit to send the films out – apart from the Pixar films, Disney films never seem to be sent to the BAFTA voters.

BAFTA members didn't receive any DWA or SONY DVDs either – hence the omission of CLOUDY as well. Seems like a missed opportunity for great films to get the awards recognition they deserve!

on 11 Jan 2010 at 4:34 pm 2.Michael said …

E, thanks for the input. I felt confident that Disney wasn't offering much support for PONYO – it seems to be the same in the US – and perhaps they'll submit THE PRINCESS & THE FROG for next year's turn.

Regardless, I like FANTASTIC MR. FOX, so I hope that'll win.

on 13 Jan 2010 at 9:09 pm 3.Niffiwan said …

Here's my radical idea of the day:

Make it mandatory for people who vote in such things to prove that they own a copy of (and have watched) ALL of the eligible films, and give them special legal exemptions so that they can officially obtain them in any way possible (including from sources such as torrents, ed2k, etc.).

This would even out the odds away from studios that can afford making 6000 screener DVDs.
Leave a Reply