Commentary 16 Jul 2011 06:54 am

A memorial tribute film to Karen Aqua
by Lisa Crafts, music by Ken Field
- Last Sunday, July 10th, Ken Field held a memorial celebration of the life of his wife, the brilliant animator, Karen Aqua, who passed away last May. I wasn't able to attend the tribute in Somerville, Massachusetts, but I was glad to learn that it was well attended and very much appreciated by those who were able to go. The speakers included Julie Zammarchi, Grey Held, Jeanée Redmond, and others. Ken, of course, had comments of his own which can be found on his Facebook page.
He also has intentions of creating a DVD compilation of Karen's films and is trying to decide how many to produce. Here's the note he sent me:
There have been a lot of inquiries about how people can buy a dvd compilation of Karen's animated films.

I am in the process of putting together such a dvd, and am arranging for a distributor for it. But it would be helpful to have some sense of how many to initially make.

To that end, I have put together a survey that you can answer online. If you think you might want to buy such a dvd, please go here to fill in the number of copies (1 is a fine answer) that you might want to purchase. The cost will probably be around $20, plus shipping, and the dvd will include all of Karen's personal animated films, including Afterlife (but not any of her Sesame Street work or any of the workshop films we directed together).

I'll tally these numbers in a few weeks, and send out a note when it becomes possible to order a dvd.

With all best wishes,
-Ken
The tribute ended with a second line procession that left a sweet note to the sad day.
___________________________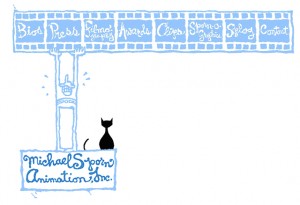 - I thought it might be useful to point out that on my studio website, MichaelSpornAnimation.com, there is a place where you can see the schedule of Sporn films that are airing or playing around the country. Most often this means an HBO monthly schedule of Sporn films. There are, naturally enough, other goodies on that site.
By the way, I'm pleased as punch to have our most recent film, (an abbreviated version of our HBO show) I Can Be President, selected for competition in the Ottawa Animation Festival. I will be there and hope to see a lot of you there as well.
___________________________
.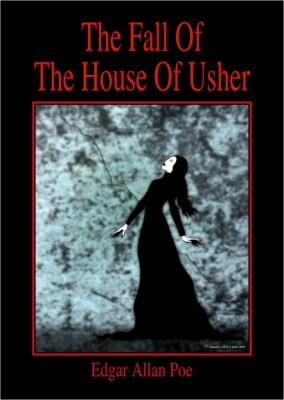 - I very much like Oscar Solis' idea for a new art blog. Covering the Classics is dedicated to his designing book covers for famous classic pieces of literature. Already he has done a number of beautiful illustrations. Kwaidan is beautiful and Moby Dick has strength in its simplicity. I hope he'll keep it up.
My only complaint is that I wish the original size of the art could be a bit larger so that we can enjoy it a bit more.
___________________________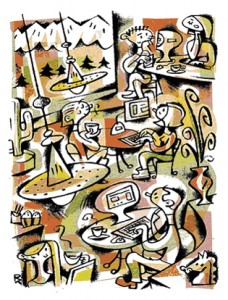 - Robert Kopecky is a designer. He's designed for quite a few animation shows (Nate the Great, Codename: Kids Next Door, Daria et al.)
He's created several blogs: one for animation design and another for his overall design. The latter includes a number of illustrations he's done for publication.
Personally, this is my favorite of all the artwork displayed. There's a lot of personality in all of this print design. Obviously, with his animation work he's been given a specific styles to work in, and this reduces the slight edge I find in his illustration. I'd like to see some animation he designs from scratch.
His animation blog can be found here.
His design blog can be found here.
It's worth keeping an eye on what he's up to.

___________________________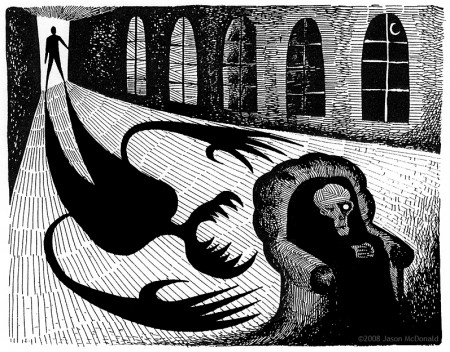 "The Tell-Tale Heart" which was part of the original proposal for the
POE feature we're doing, but is no longer part of the film.
- And while I'm mentioning blogs of animation designers, I have to plug one who worked for me for years. The brilliant Jason McDonald has two blogs he publishes. One is for his design work, both animation and just-plain-Art, and the other is for a comic strip he does on line, My Living Dead Girl. (It's a strip about zombies.)
Jason has done a substantial amount of design and storyboard work for my studio over the years (including quite a bit of work on developing some of the stories for the POE feature we're trying to get going. His artwork is fun to animate and has a real sense of design to it, yet it's not a look anyone else is doing. It's original. He also has a great sense of daring in all the backgrounds he's done for my films. I can't sing his praises highly enough. As a matter of fact, though I've done a post or two about him, I think I probably owe him at least another one. (That way I'll get some attractive Sporn art on my blog again.)
Champagne Bgs,
Nonsense,
Nonesense and Lullabyes (sic)
Jason's animation design blog can be found here.
My Living Dead Girl can be found here.
___________________________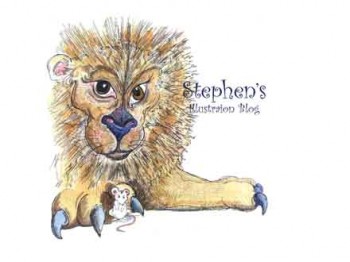 - And I'd also like to give a shout out to
Stephen MacQuignon
's
illustration blog
. Steve worked with me for a million years coloring many big efforts such as The Red Shoes, The Hunting of the Snark, Whitewash, and Lyle Lyle Crocodile. After leaving my studio, Stephen started illustrating books and has been fairly successful at it. You can see lots of samples on his
web site
.
3 Responses to "Classics"
on 16 Jul 2011 at 2:25 pm 1.Stephen Macquignon said …

This was unexpected thank you for the Shout Out!

on 16 Jul 2011 at 4:52 pm 2.Oscar Solis said …

Thanks for the bit about my blog. It made my day. I agree with the picture size. It is too small and will be corrected. I'm a week late on Lady Chatterley's Lover, mainly because I'm trying to avoid posting the usual cliche images. If that was the case I would have tossed a naked woman on there in a flat second, rather than looking at a stack of rejected sketches which is what I'm faced with. Anyhow, back on schedule on Monday with my solution.

Again thanks for the mention. It means a lot.

on 18 Jul 2011 at 8:24 am 3.Robert Kopecky said …

Thanks very much, Michael – for the mention, and for your always informative blog.

cheers,
Robert
Leave a Reply