Bill Peckmann &Books &Comic Art &Illustration &Photos &Rowland B. Wilson 02 Aug 2012 05:23 am
- This is part 4 of 4 of the Rowland B. Wilson book, Whites of Their Eyes. You can find the other three parts here: Part 1, Part 2, Part 3.
The book was scanned and sent to me by Bill Peckmann, and, of course, he's the one to thank for this great material from this 1962 book. Here are the final images from the book, and boy are they good.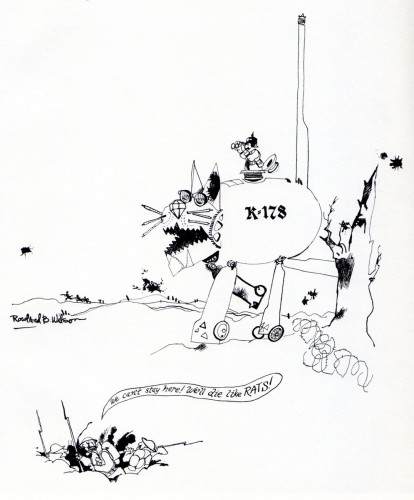 1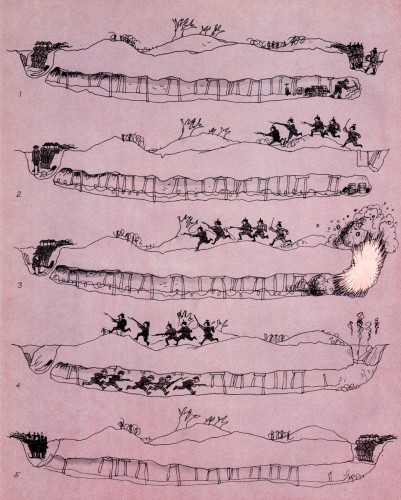 2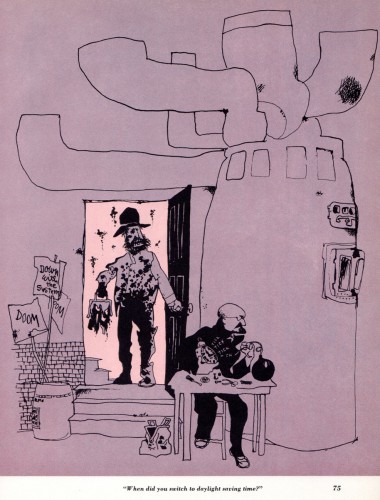 3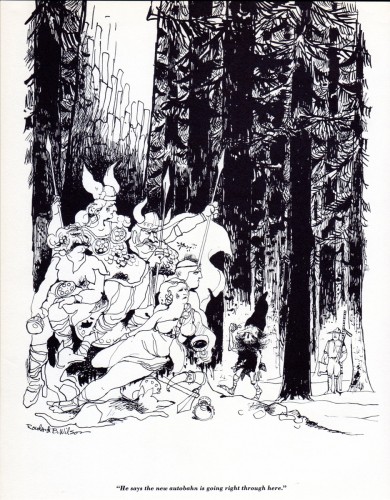 4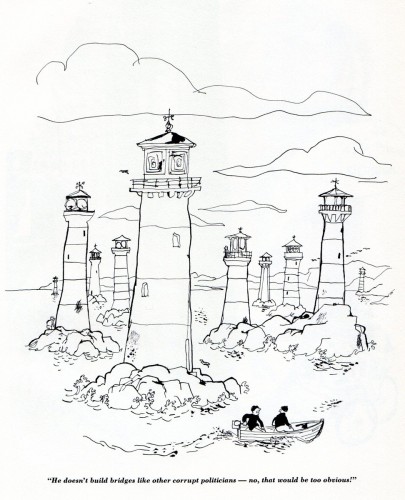 5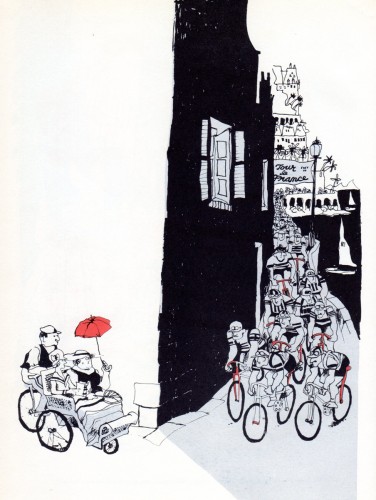 6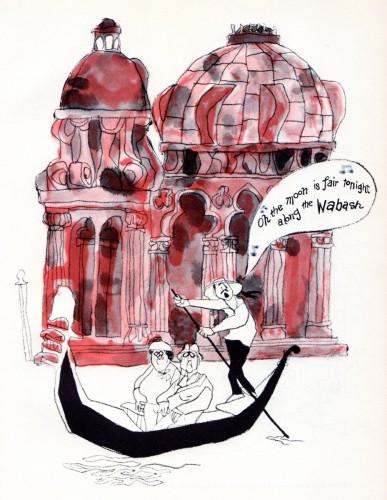 7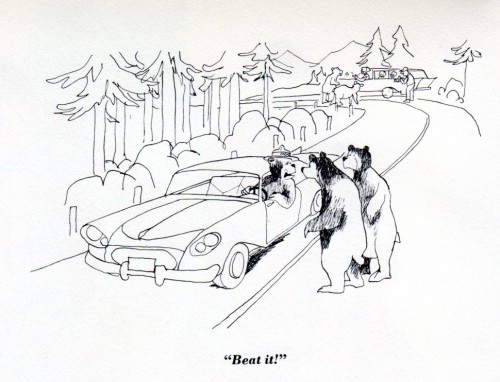 8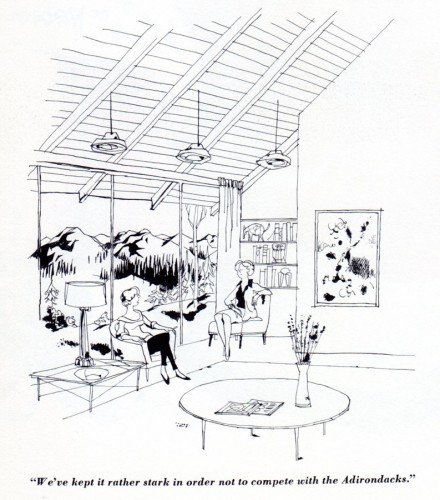 9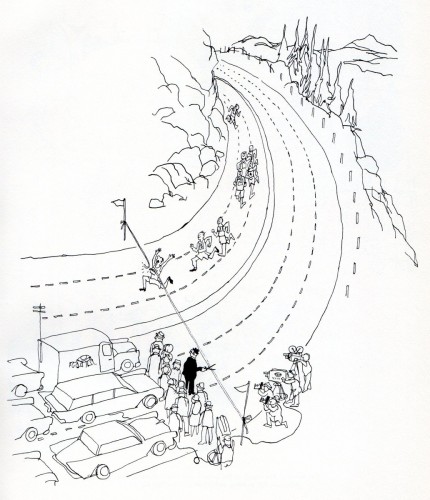 10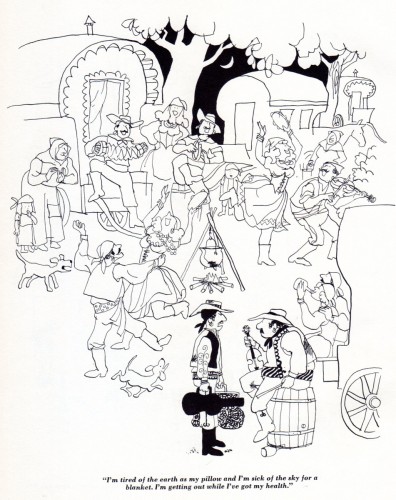 11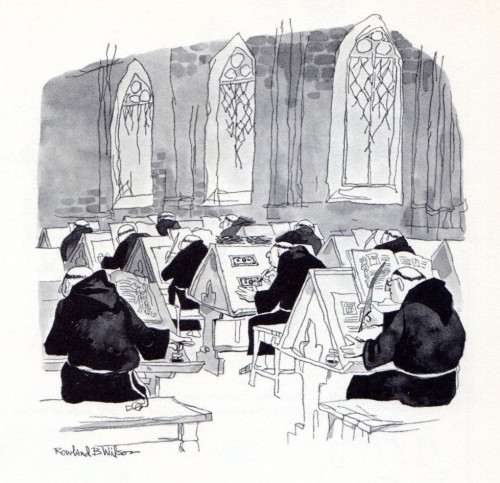 12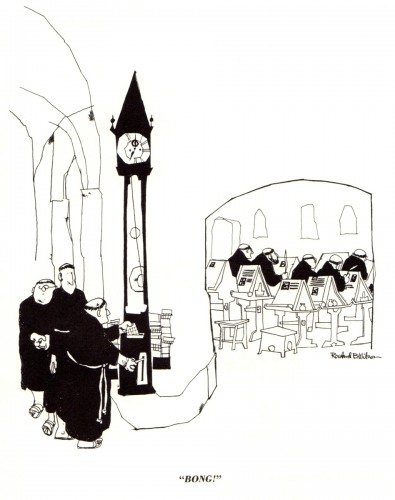 13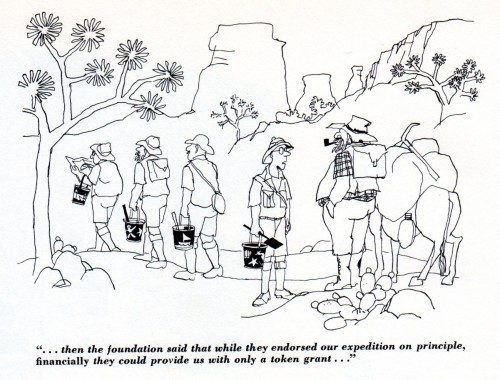 14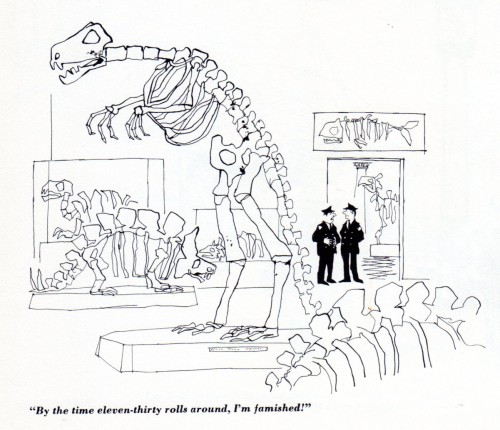 15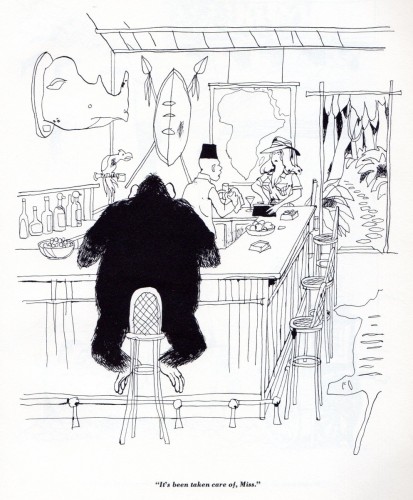 16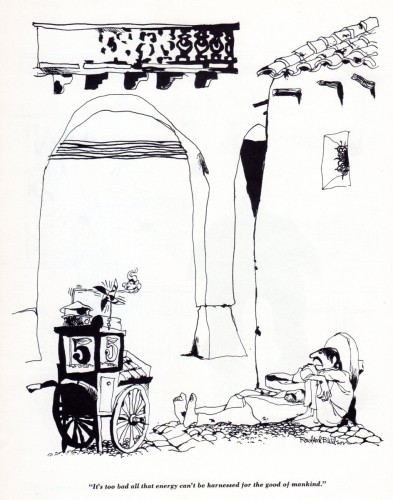 17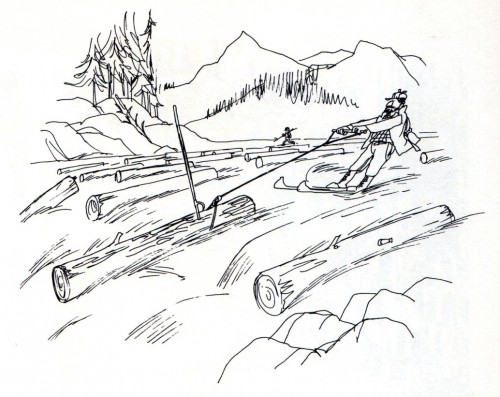 18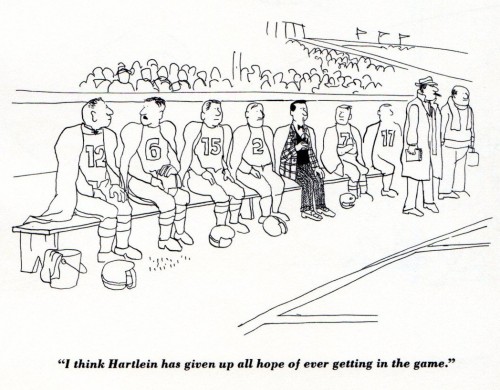 19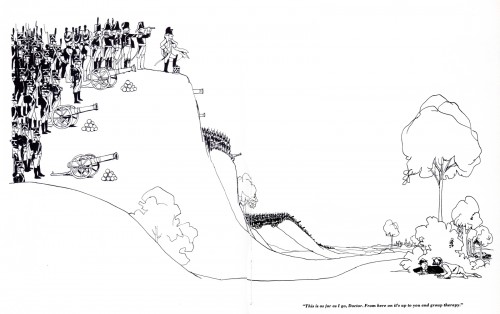 20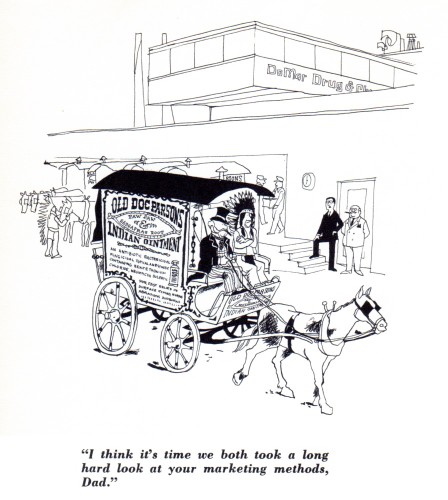 21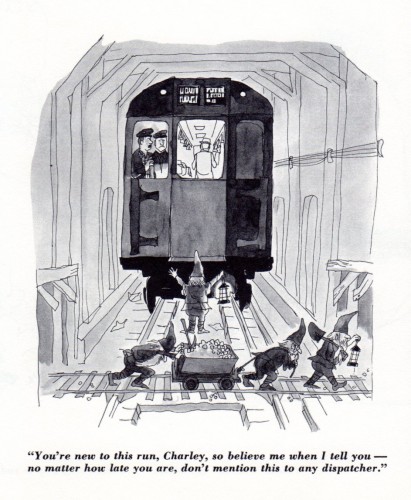 22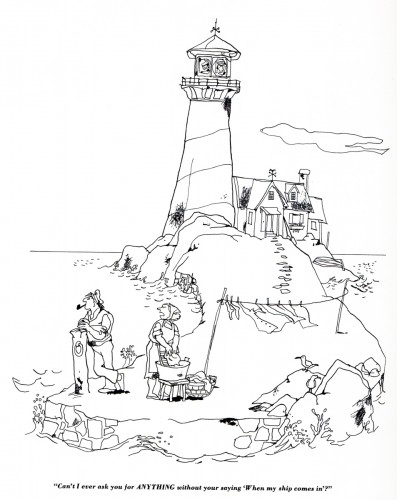 23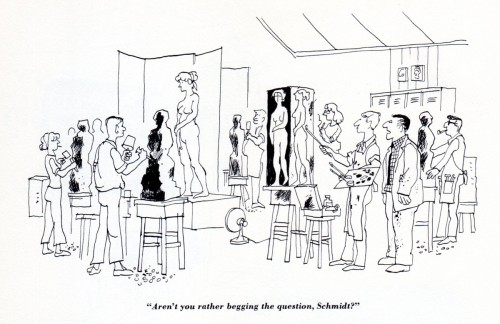 24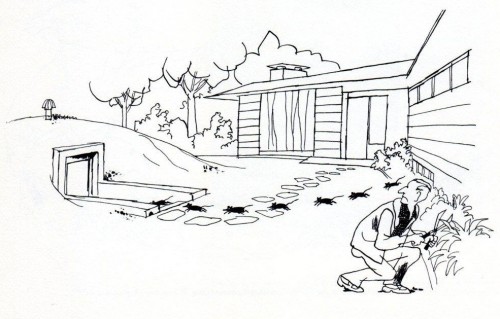 25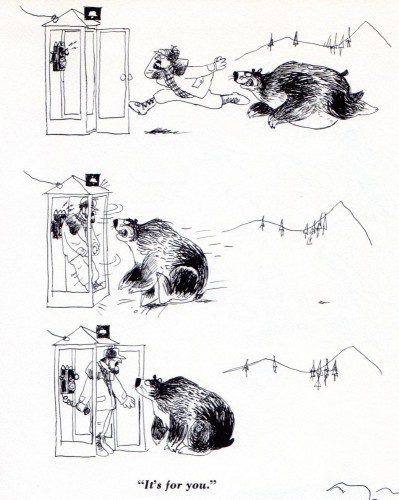 26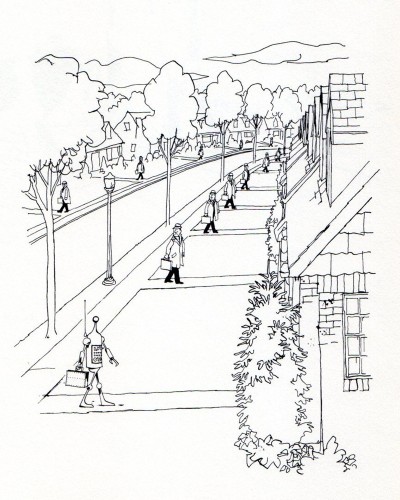 27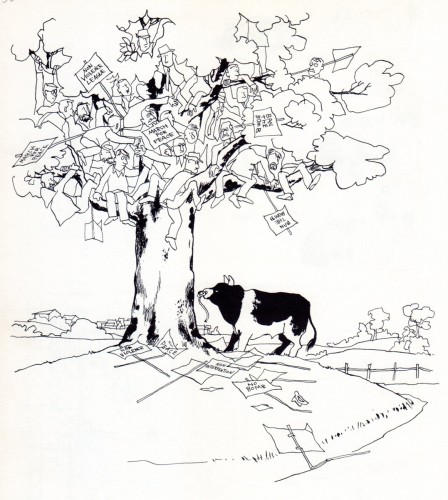 28

____________________________
Bill Peckmann sent me the following note with the scans:
For all fans and friends of Rowland B. Wilson, I just want to give Suzanne Lemieux Wilson a big standing 'O' and a shout out of our appreciation for authoring the very soon to be released book 'Rowland B. Wilson's Trade Secrets, Notes On Cartooning & Animation'. Without her diligence and heavy lifting of putting this book together, we would never have seen this wonderful collection of RBW art in print form, plus the added topper of actually finding out Rowland's thoughts and reasoning that went into producing the art that we've come to know and love. Suzanne, again, many, many thanks!

Here's a little photo trip down memory lane with Suzanne and Rowland.

(England 1973.)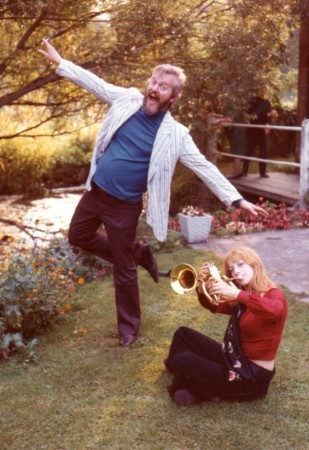 England 1973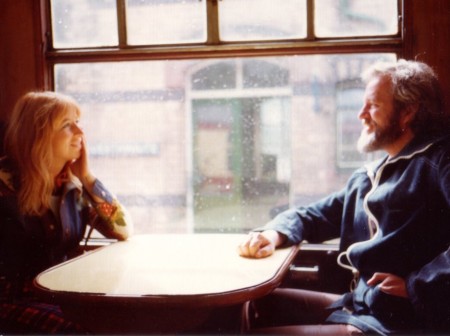 England 1974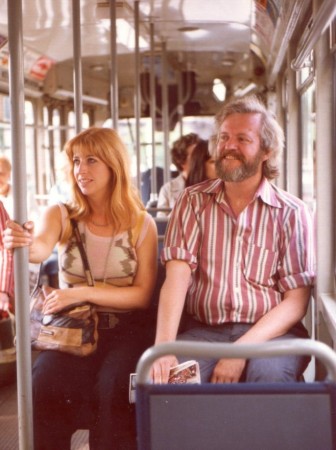 Belgium 1974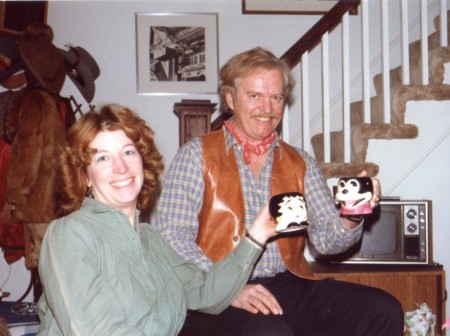 Connecticut 1981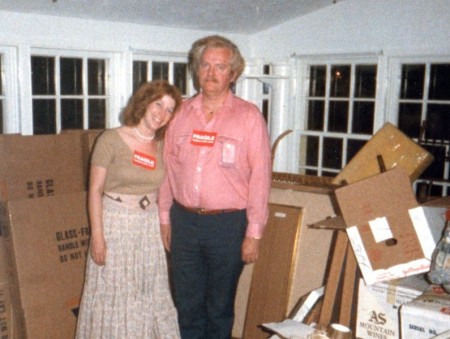 Moving Day 1982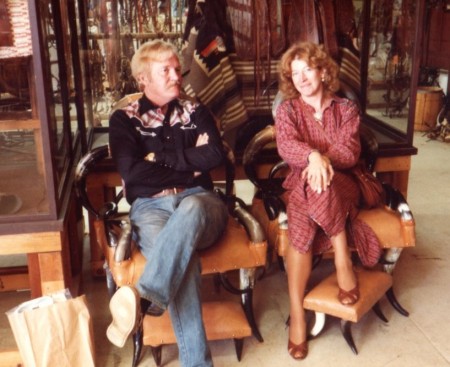 California 1984
2 Responses to "Whites of Their Eyes – 4"
on 02 Aug 2012 at 7:34 am 1.Stephen Macquignon said …

What a wonderful sense of humor

on 02 Aug 2012 at 4:31 pm 2.Suzanne Wilson said …

To Michael and Bill–I just can't thank you enough for this glorious surprise today!

Certainly no thanks is needed for compiling Rowland's notes. He had written in his journal (circa 2003) that he wanted to produce a "how-to" book in 2011! So it came out pretty close and for me it was just a matter of consolidating what he had already organized.

Anyway, how fun was it to have access to material that is informative and valuable—but with a sense of humor! I learned so much and enjoyed every minute! I just wish they had allowed more pages.
Leave a Reply