Animation Artifacts &Books &Disney &Mary Blair &Peet &Story & Storyboards 29 Jan 2008 09:08 am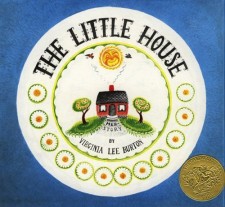 – Following up yesterday's posting, here's the last of the phographed storyboards loaned to me by John Canemaker. It was a board done by Bill Peet and Bill Cottrell. Since Cottrell, Disney's brother-in-law, didn't draw, he undoubtedly did a script adaptation from the Virginia Lee Burton book.
Don't forget to look at John Canemaker 's book The Art and Flair of Mary Blair. This book goes well into the design of this film with lots of illustrations.
Here are links to the other 4 parts of this
Little House storyboard fiesta:
______Part 1 ______Part 2 ______Part 3 ______Part 4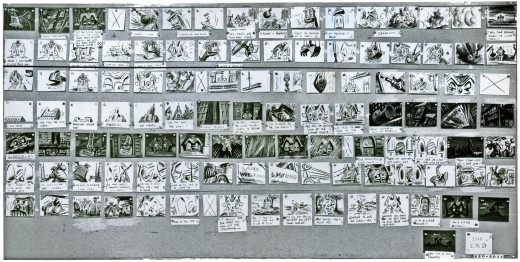 This is the 5th photo of the storyboard as it stands. To allow you to see the images larger, I've split the board up into sections.

1a
___Click any image to enlarge.

1b

2a

2b

3a

3b

4a

4b

5a

5b

6a

6b

7a

7b

8
2 Responses to "Last Little House – 5"
on 30 Jan 2008 at 7:35 am 1.Stephen said …

Michael,
I am not as eloquent as Ray but I do appreciate you taken the time to post "The Little House"

on 31 Jan 2008 at 4:24 pm 2.Eddie Fitzgerald said …

Some terrific drawings here! I'm a huge fan of Bill Peet, but I think his facility with drawing sometimes helped to sell ideas that were only moderately interesting. I say "sometimes," because sometimes his ideas were great!

It's hard to judge Disney films by the same standards that you judge the work of other studios. Some of Disney's best artwork is embedded in films with plots that are just OK. Sometimes I wonder what that means. Was the so-so plot necessary to bring out the beautiful artwork? Would a more interesting story have made the beautiful animation and paintings seem out of place? Maybe that's an unanswerable question.
Leave a Reply