Animation &Animation Artifacts &Disney 01 Jul 2009 07:55 am
- This is Part 4 of this large scene by Bill Tytla of Stromboli.
Part 1 saw a frenetic anger from Stromboli;
Part 2 he caught himself to get a hold on his emotions.
Part 3 he slowed down and prepared for the kiss (a break)
and the bow featured in Part 4.
This final part is on twos, as he slowly slowly moves across in the bow and gets up to salute.
It's obviously beautiful work and a gem of scene.
There's no doubt the key Assistant had a lot to do with the final scene as displayed here. Tytla had enormous respect for his clean up assistants and gave such credit. (You can read it in the Action Analysis class, posted on Hans Perk's A Film LA site.)
"The first assistant must know as much as possible about animation. I think first assistant's experience is the most practical way to get animation – you have everything that the animator has been working on – his exposure sheets, drawings, etc., and you know what he is trying to do."
David Nethery has added the soundtrack from the final film and synced it up to this Pencil Test here.
We pick up the rest of the scene with the very next drawing.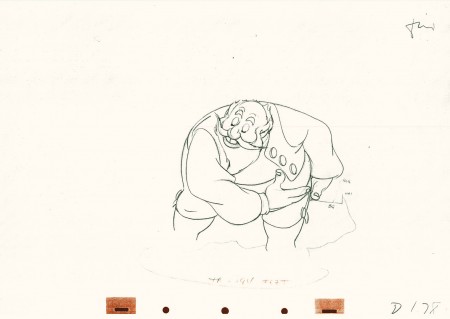 178
(Click any image to enlarge.)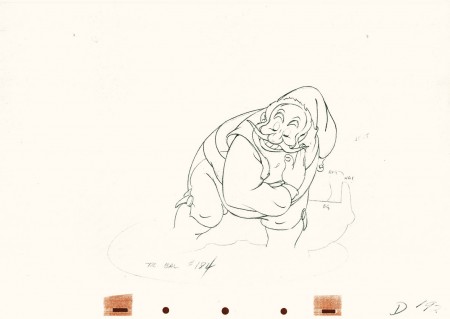 192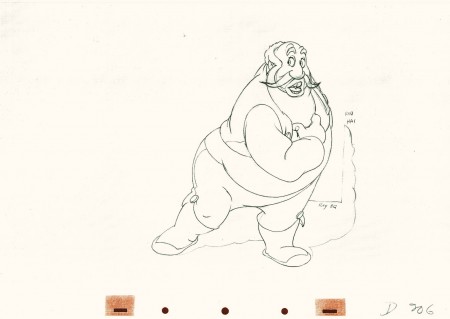 206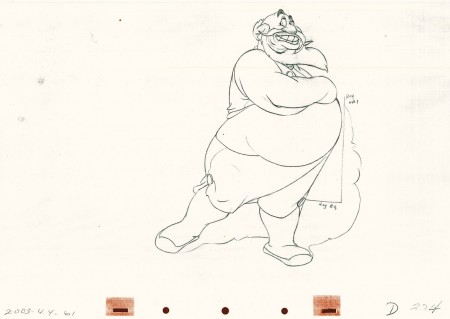 224
Here's the final QT of it all together:
Stromboli
Click left side of the black bar to play.
Right side to watch single frame.
4 Responses to "Stromboli – Part 5"
Leave a Reply