Animation Artifacts &Bill Peckmann &Disney &Models &Story & Storyboards 21 Sep 2009 07:34 am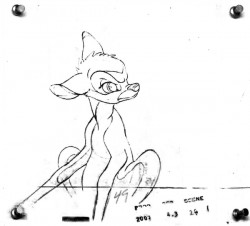 - Straight from the collection and the kindness of Bill Peckmann comes these three photo captures of a presentation board from Bambi.
One of the photos is missing, consequently on the first picture every other group of four panels is gone. If you look at photos #3 & #4, you'll see that they should be read across. The top 4 images from #3 should be followed by the top 4 images from #4; then onto the second row.
The same should be true of photos #1 & #2, but #2 is missing. What's here is so good, though, that I'm posting it just the same.
As with past boards, I post the boards/photos as they came to me. Then I break them up (putting them into proper order) a row at a time. This is to be able to offer you the highest res copy of all.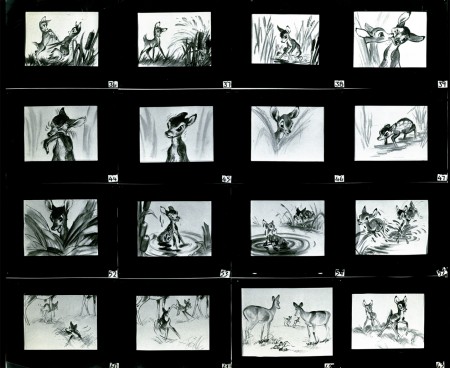 1
(Click any image to enlarge.)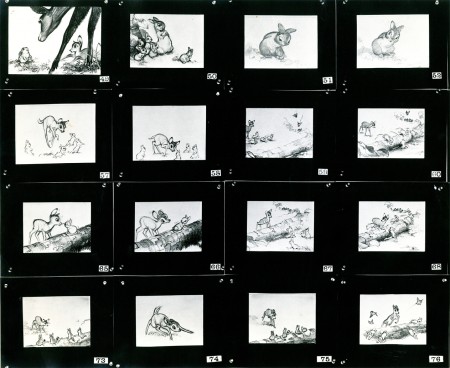 3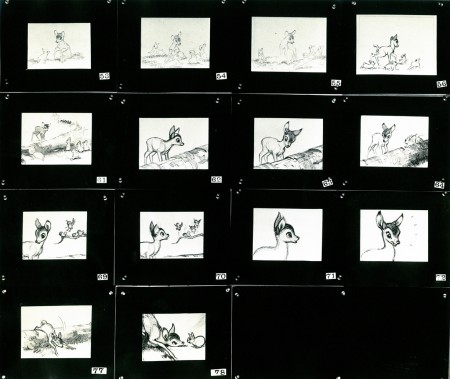 4
And now the breakdown of these three boards:
Photo 1

1a
missing four panels

1b
missing four panels

1c
missing four panels

1d
Photo 3 & 4 combined

3a

4a

3b

4b

3c

4c

3d

4d
Here are some model sheets that relate to this material: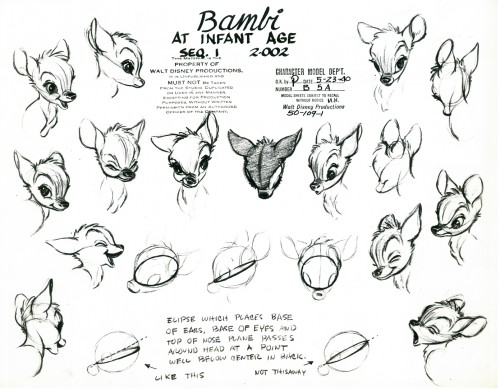 1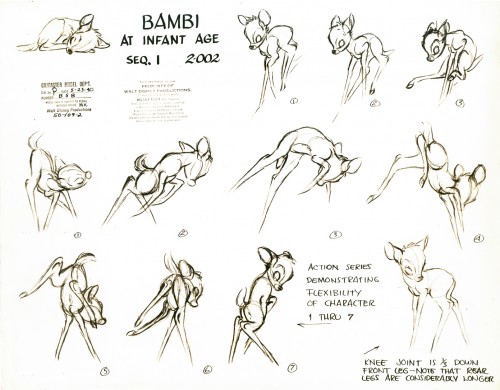 2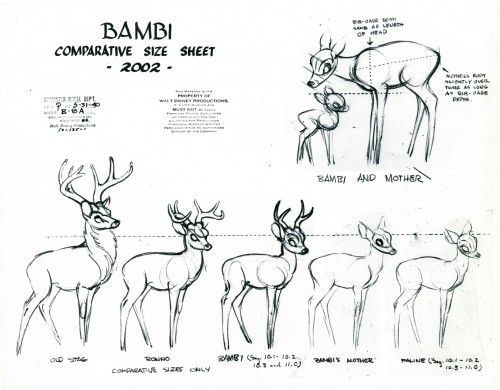 3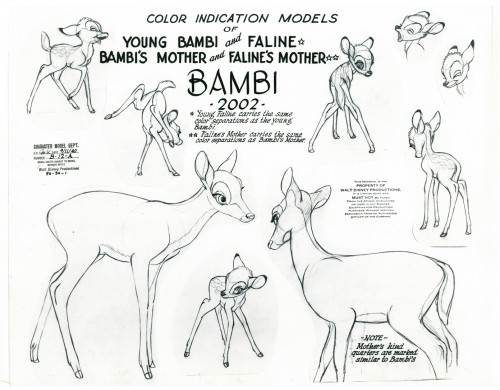 4
If you're interested you should check out past posts on Rico LeBrun's animal anatomy lessons: Part 1, Part 2, Part 3
There are another three pages of storyboard that I'll post soon. Again, many thanks to Bill Peckmann.
8 Responses to "Bambi Board 1"
Leave a Reply