Animation &Animation Artifacts &Disney 28 Jul 2010 05:56 am
- Production #2024, MAKE MINE MUSIC, "Peter and the Wolf". Sequence 7, Scene 96. Animator: Ward Kimball.
Continuing the post of the little guy on the separate level, here are the next 40 drawings. This scene should be done next week when I post the last of these drawings.
As usual, we start with the last drawing from last week's post.
Enjoy.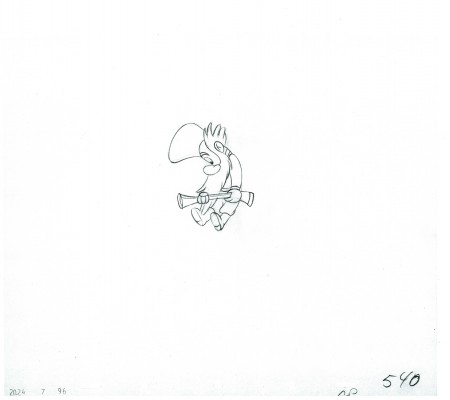 540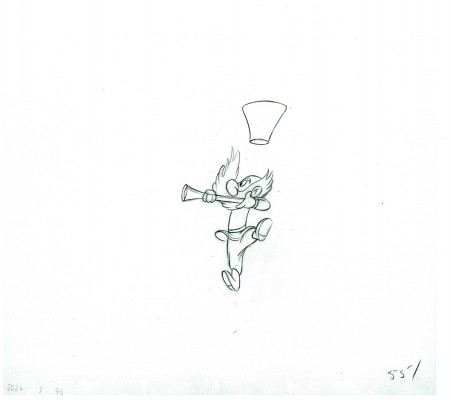 551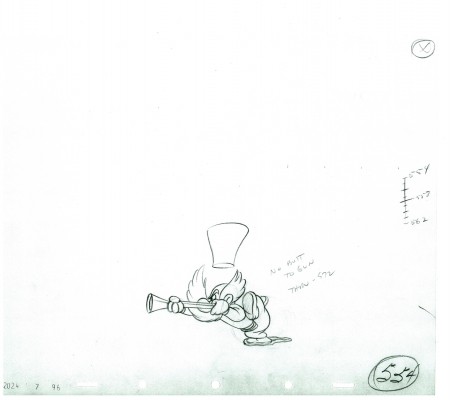 554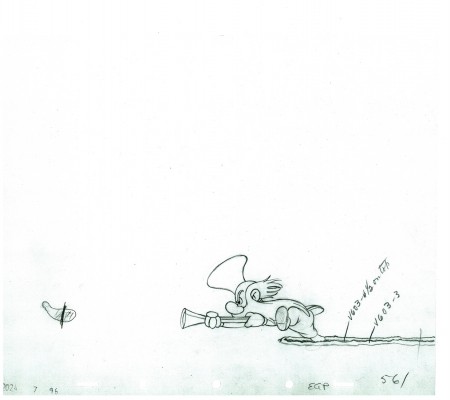 561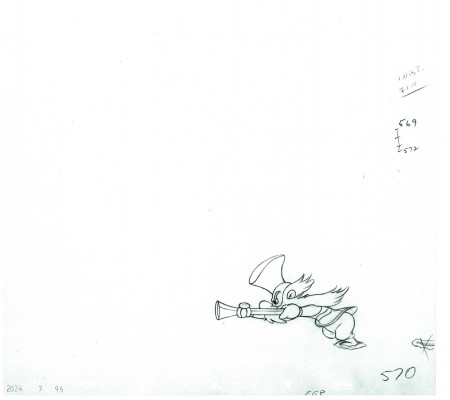 570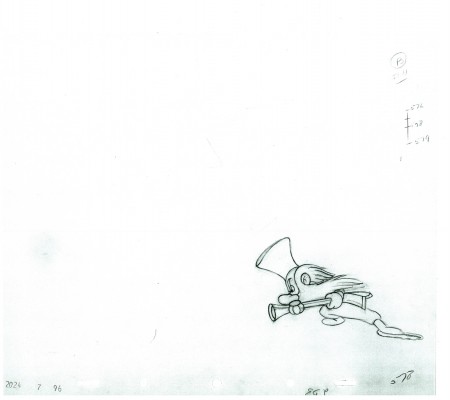 578
(Note there is no number 577.)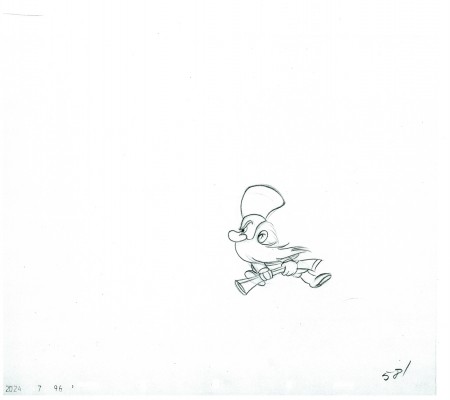 581
The following QT movie represents all the drawings of the bottom level
as well as the first 40 drawings of the Little Guy who comes in where he should.
I exposed all drawings on ones.
Click left side of the black bar to play.
Right side to watch single frame.
To see the past five parts of the scene go to:
Part 1, Part 2, Part 3, Part 4, Part 5, Part 6
4 Responses to "P&W-Kimball Scene – 7"
Leave a Reply