Search ResultsFor "academy member"
Daily post 08 Nov 2013 04:44 am
The list of film on the animation short lis for Best Animated Short Film include:
The 10 films are listed below in alphabetical order by title, with their production companies:
Feral, Daniel Sousa, director, and Dan Golden, music and sound design (Daniel Sousa)
Get a Horse! Lauren MacMullan, director, and Dorothy McKim, producer (Walt Disney Feature Animation)
Gloria Victoria, Theodore Ushev, director (National Film Board of Canada)
The Missing Scarf, Eoin Duffy, director, and Jamie Hogan, producer (Belly Creative Inc.)
Mr. Hublot, Laurent Witz, director, and Alexandre Espigares, co-director (Zeilt Productions)
Possessions, Shuhei Morita, director (Sunrise Inc.)
Requiem for Romance, Jonathan Ng, director (Kungfu Romance Productions Inc.)
Room on the Broom, Max Lang and Jan Lachauer, directors (Magic Light Pictures)
Subconscious Password, Chris Landreth, director (National Film Board of Canada with the participation of Seneca College Animation Arts Centre and Copperheart Entertainment).
The Academy's Short Films and Feature Animation Branch Reviewing Committee viewed all the eligible entries for the preliminary round of voting at screenings held in New York and Los Angeles. Short Films and Feature Animation Branch members will now select three to five nominees from among the 10 titles on the shortlist. Branch screenings will be held in Los Angeles, New York and San Francisco in December.

__________________________________
Paul Julian is one of my favorite BG painters. He did a number of titles on his own for Roger Corman's horror films. They're had o see, yet I've gathered a number of them. This title sequecence was for The Terror, They are just beautiful paintings despite the fact that some of the color prints have deteriorated. It's eas to understand whyjOHN Hubley took such a liking for his work on THE FOUR POSTER and ROOTY TOOT TOOT.
I've continually grown more interested in Paul Julian's work. He's known predominantly for the Bgs he did at Warner Bros and the art direction he did on The Tell Tale Heart. However, there's more film work he did independently.
The Hangman was a short film he did with co-director Les Goldman. Maurice Ogden's poem is read by Herschel Bernardi in a very earnest tone. The artwork by Julian absolutely saves this film which was nominated for the Oscar.
Roger Corman also used Paul Julian for a number of opening title sequences for the low budget films he did in the 60s. I'm going to try pulling some frame grabs from a number of these title sequences so that I can place some focus on Julian's work in these forgotten films.
I start here with The Terror a film Starring Boris Karloff and Jack Nicholson. Julian uses a couple of pieces of artwork that he works over the course of the sequence with lots of lateral camera moves. Quite expressive work, though certainly not on a par with Tell Tale Heart.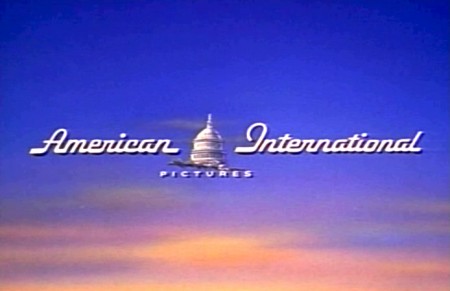 1
(Click any image to enlarge.)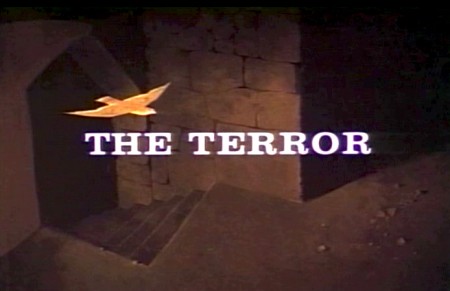 2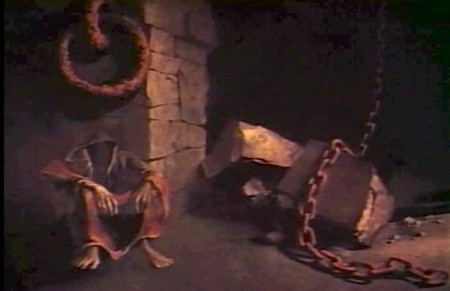 3

4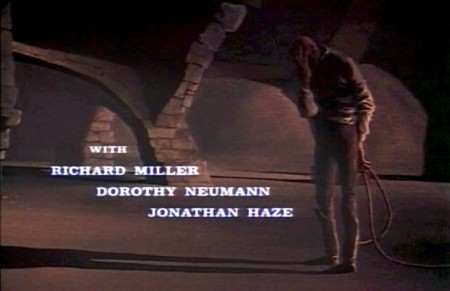 5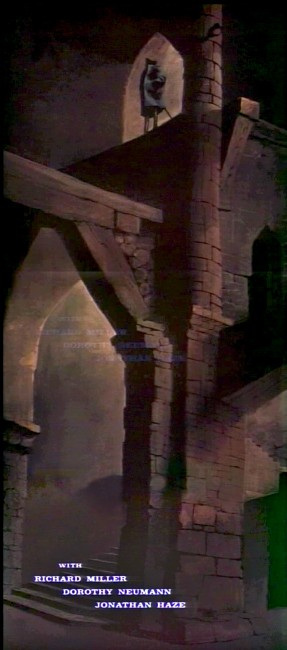 6
Starts at the bottom and pans up.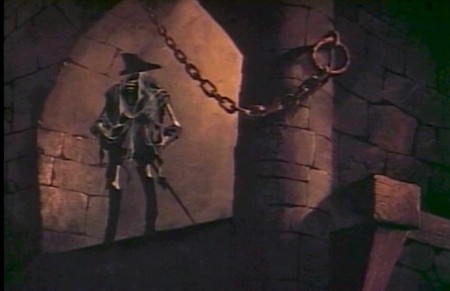 7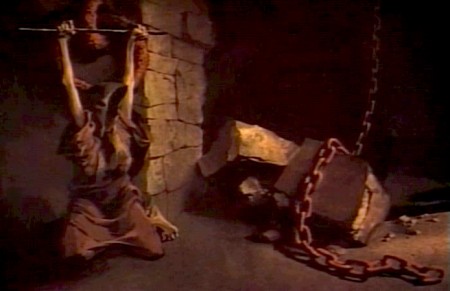 8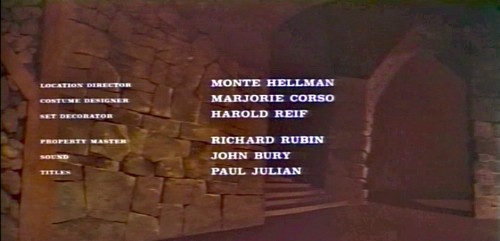 9
Monte Hellman directed Two Lane Blacktop.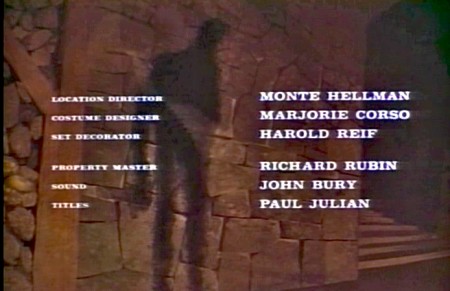 10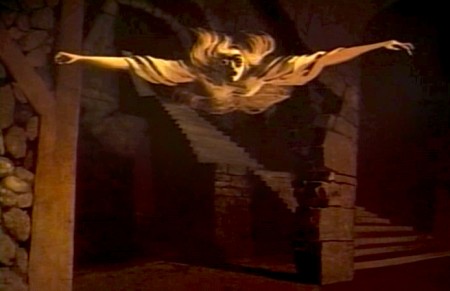 11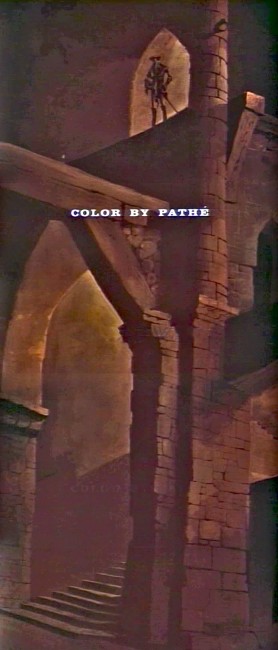 12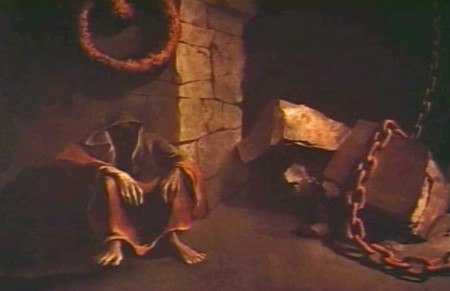 13

14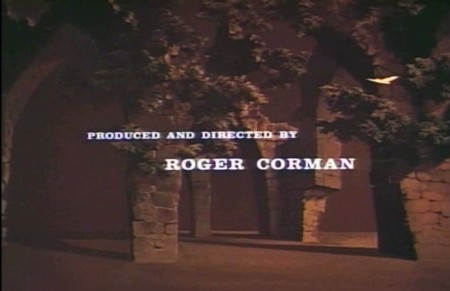 15

You can watch a grayed-out version of this video on YouTube. The credits come on about a minute into it.

_______________________________________

Corman's The Swamp Women
In this post taking frame grabs from Swamp Women, the print includes an obviously added on title card using B&W footage. The color film that follows is so deteriorated and choppy, in this print, that it's hard to discern what color the original art was. So I've tempered it a bit to get rid of the magenta look. I suspect I'm getting close.
The imagery is definitely Julian's. He had an obvious Ben Shahn influence to some of the work although he gets a bit more surreal in his compositions and designs.
There are fewer camera moves in this title. I'm sure the budget was low. I wouldn't be surprised if it were in the hundreds (not thousands) of dollars.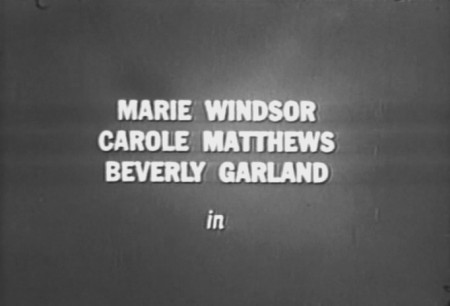 (Click any image to enlarge.)
This first title on the rented DVD looks like it was pulled from a B&W print.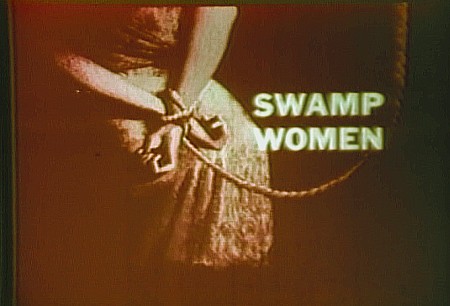 2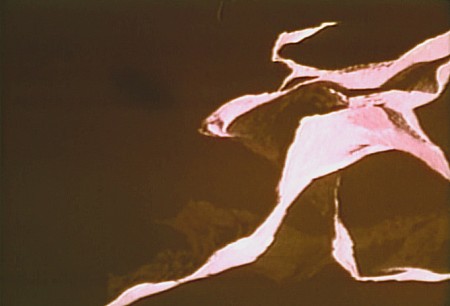 4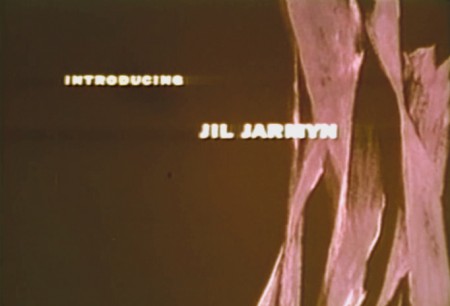 5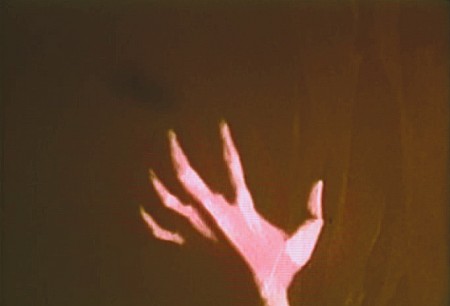 6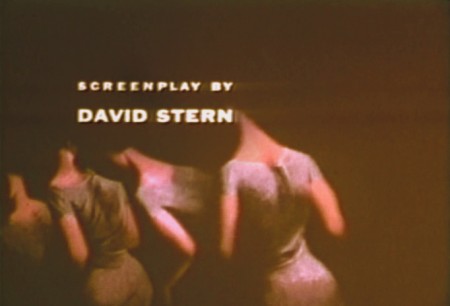 7a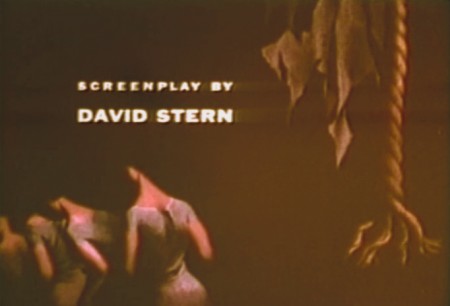 7b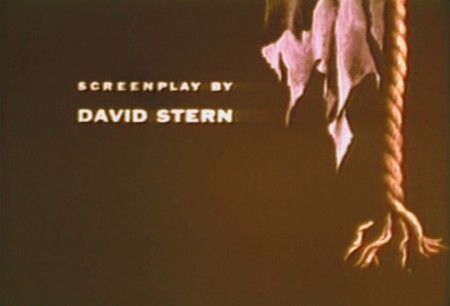 7c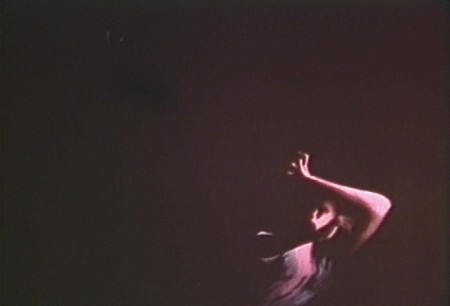 9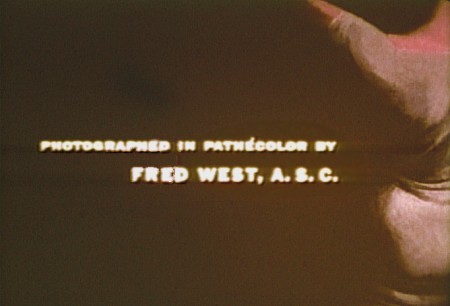 10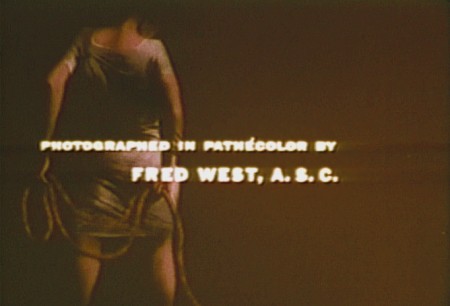 11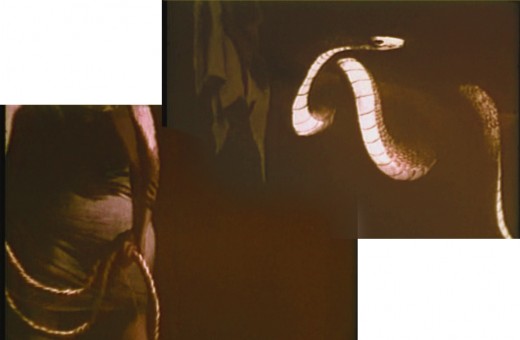 12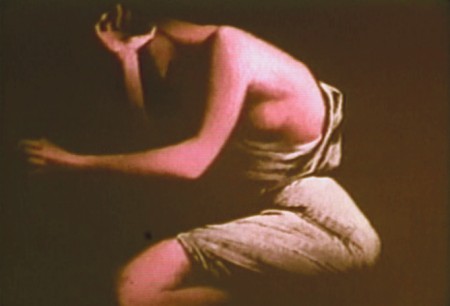 13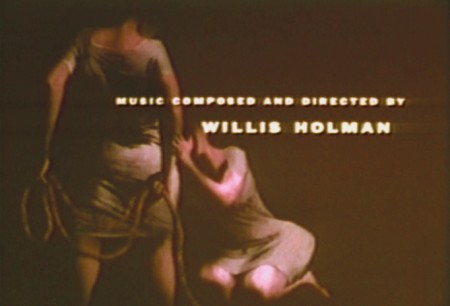 14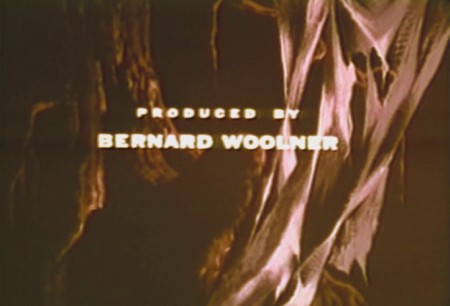 15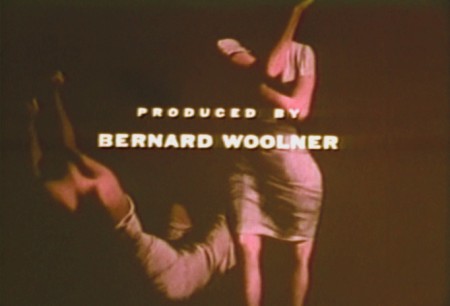 16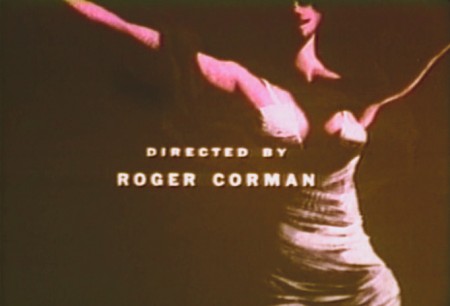 17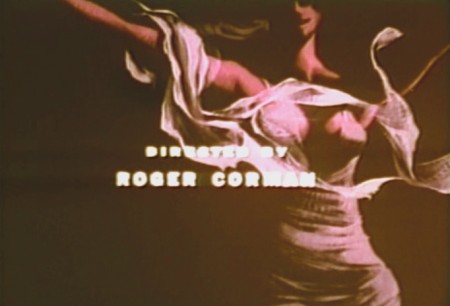 18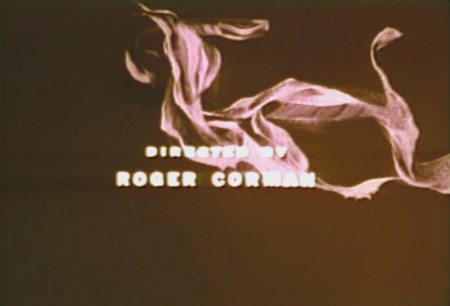 19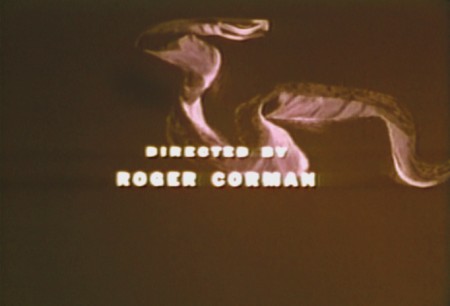 20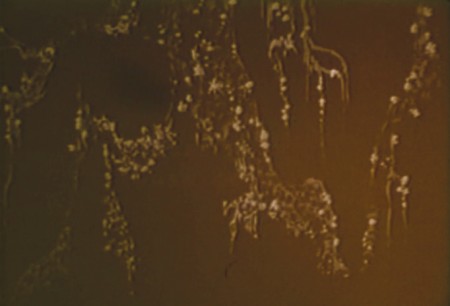 21

22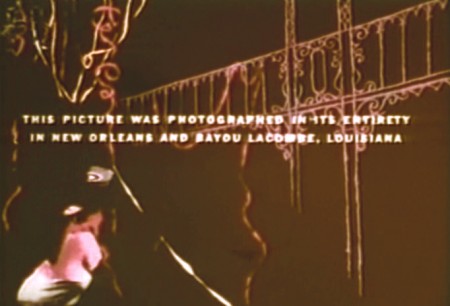 23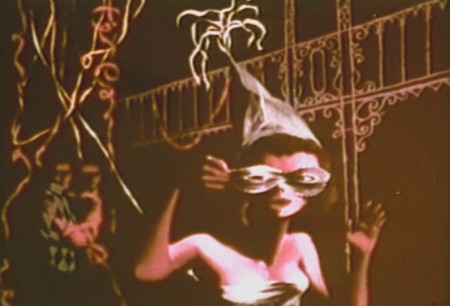 24
Daily post 05 Oct 2013 03:53 am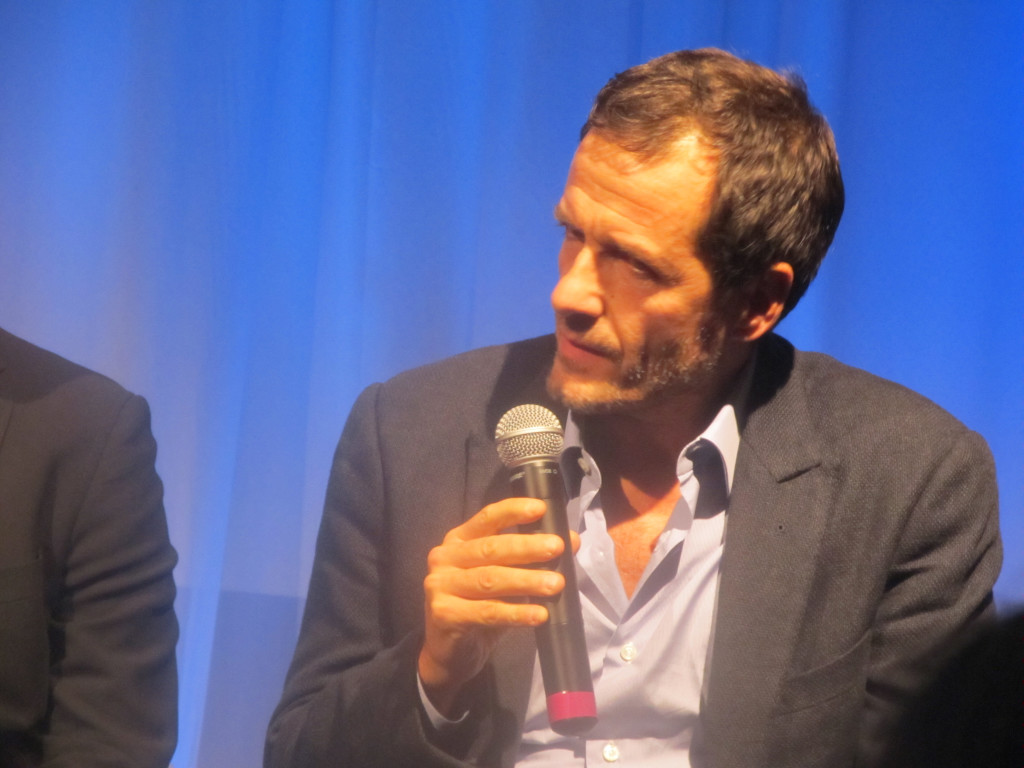 Producer – David Heyman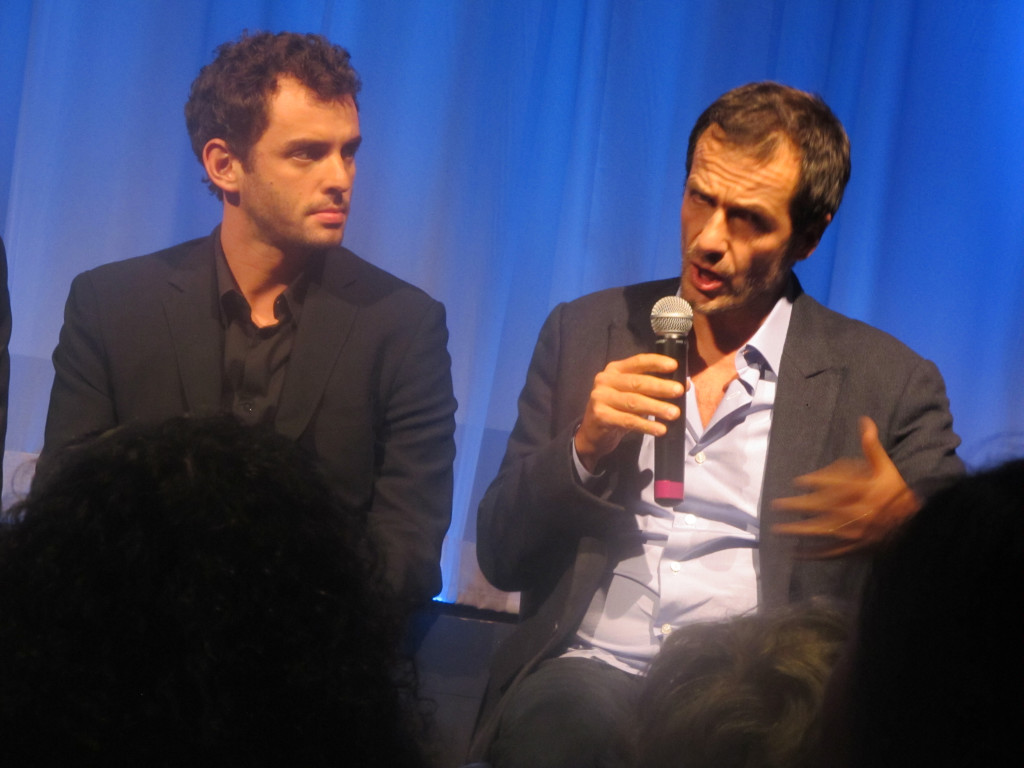 Producer – David Heyman and
co-writer – Jonás Cuarón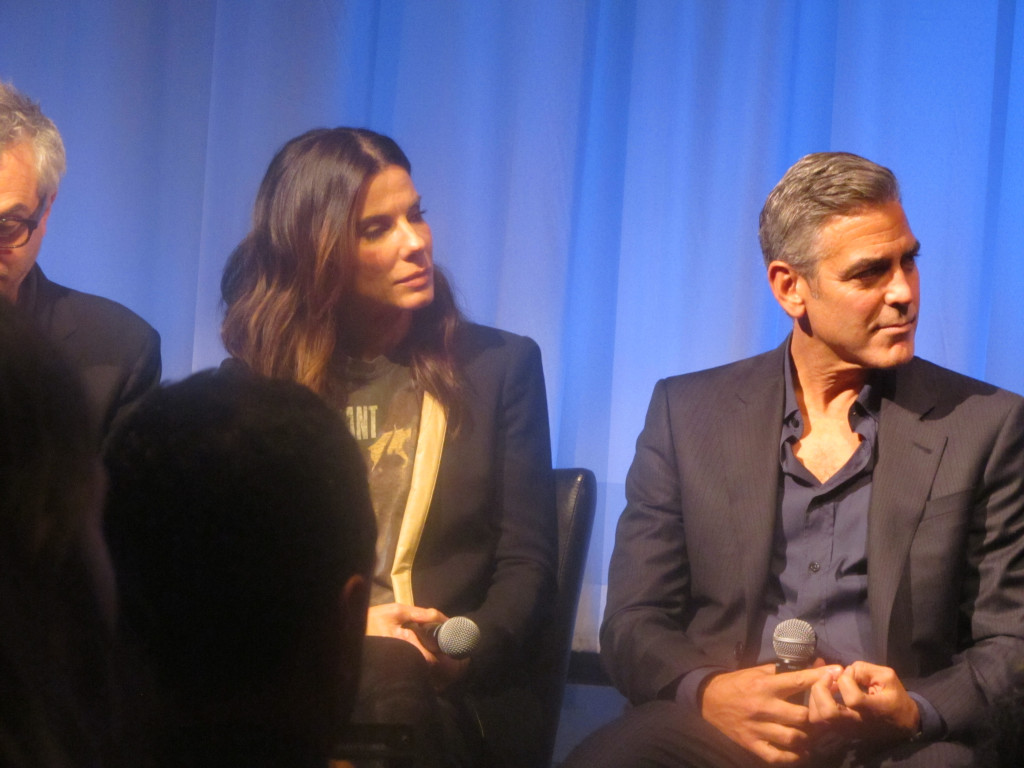 stars – Sandra Bullock & George Clooney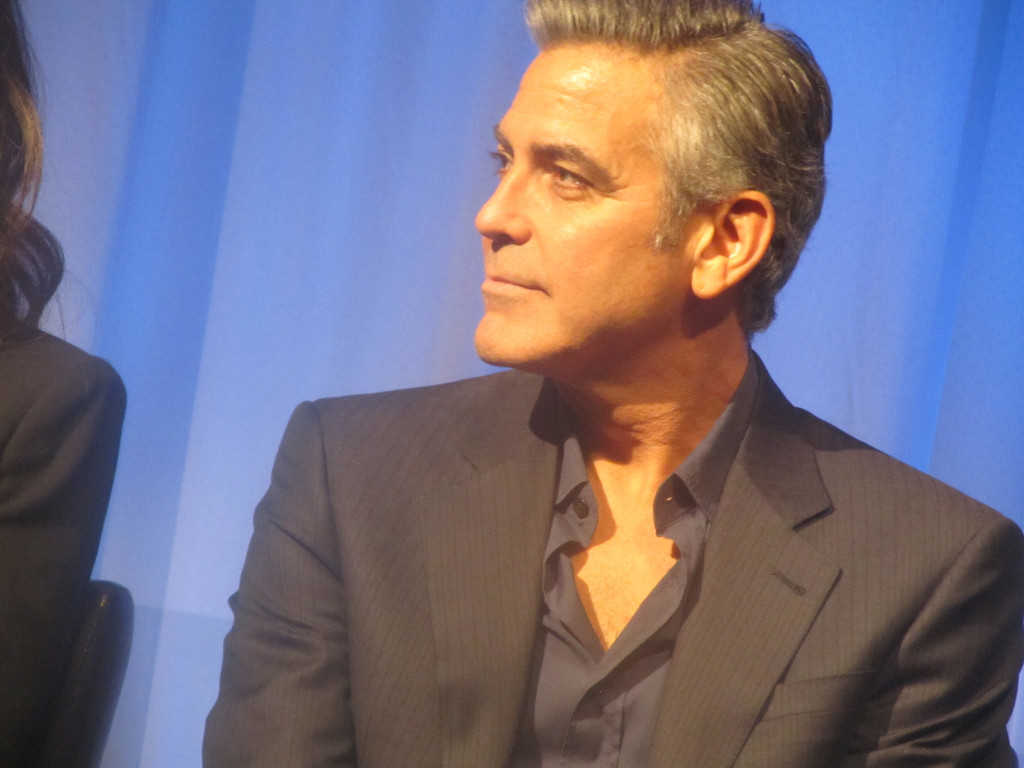 star, co-writer,
producer – George Clooney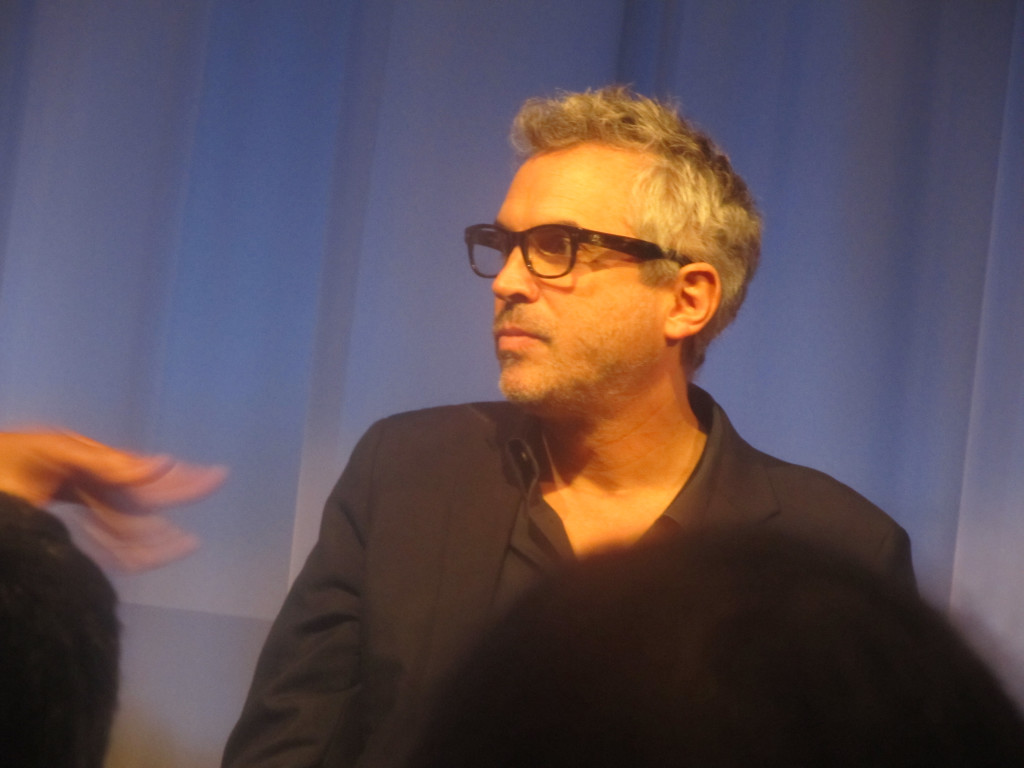 director, co-writer,
producer – Alfonso Cuarón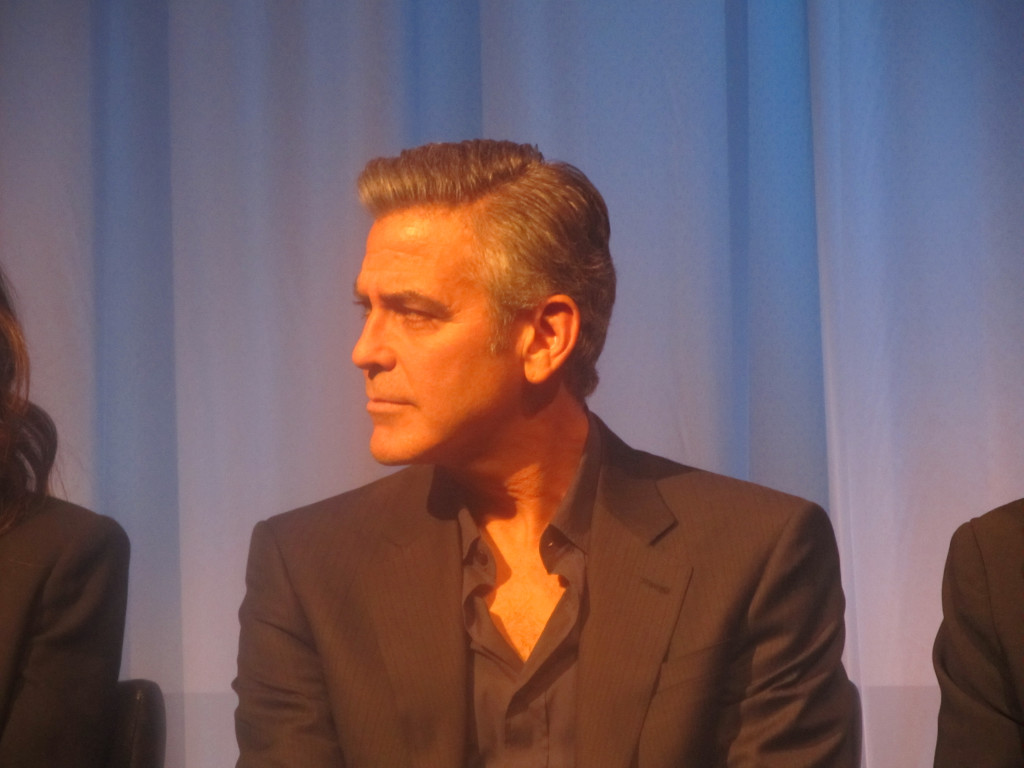 star, co-writer – George Clooney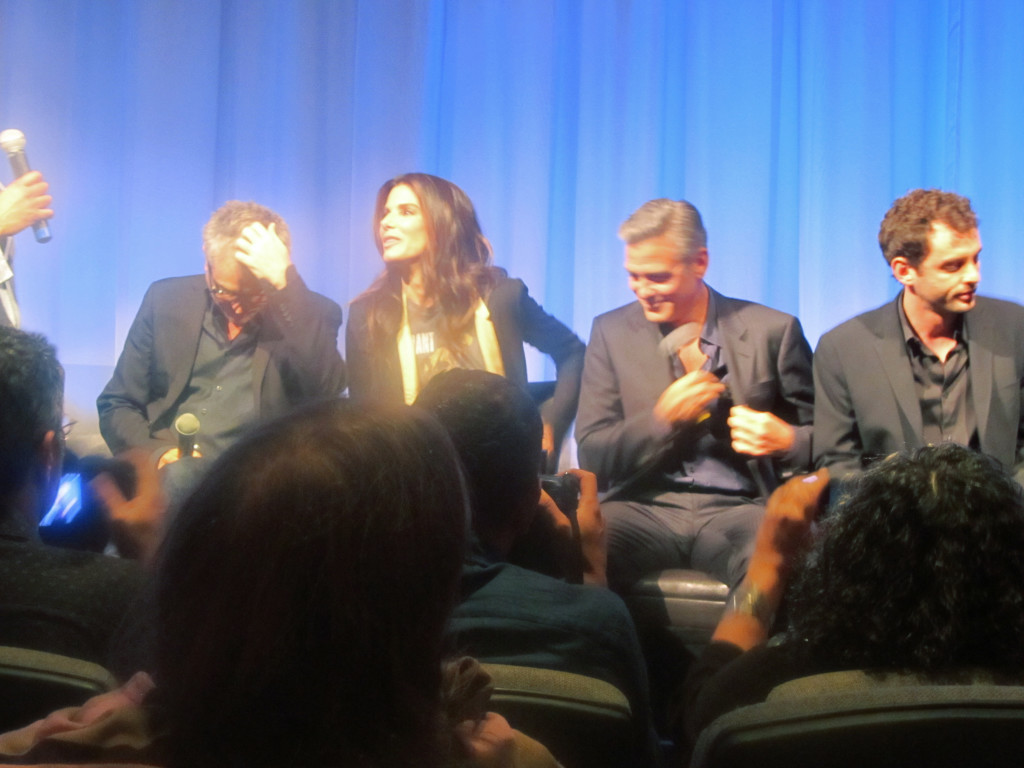 Alfonso Cuarón, David Heyman,
Sandra Bullock, Jonas Cuarón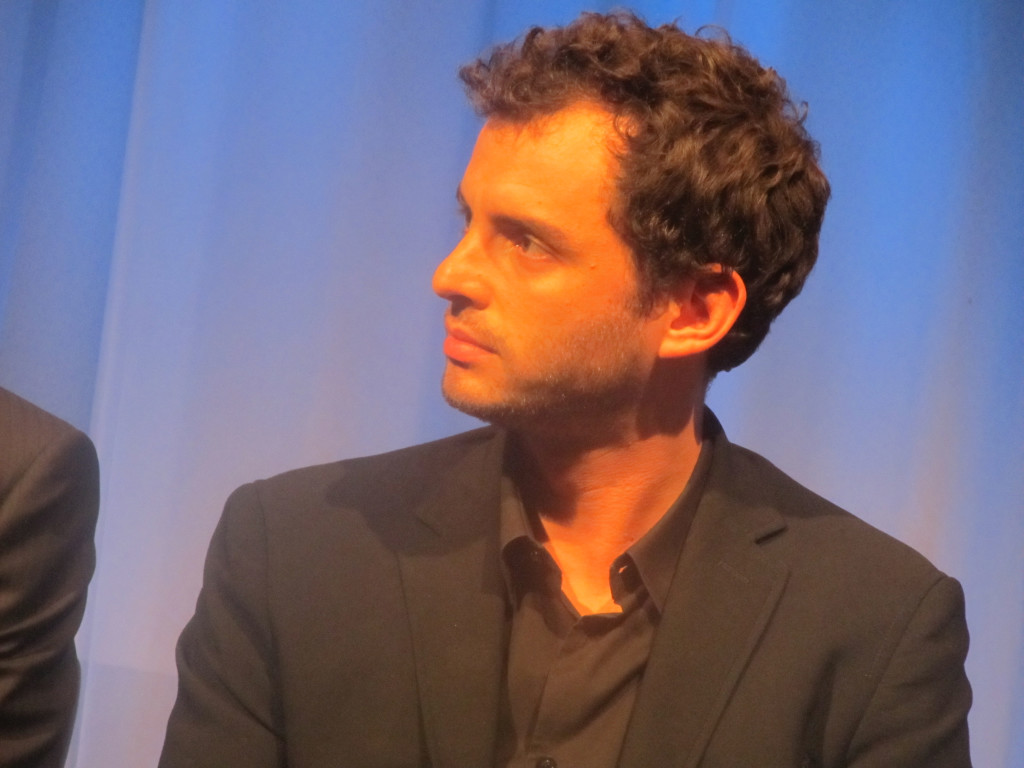 star, Sandra Bullock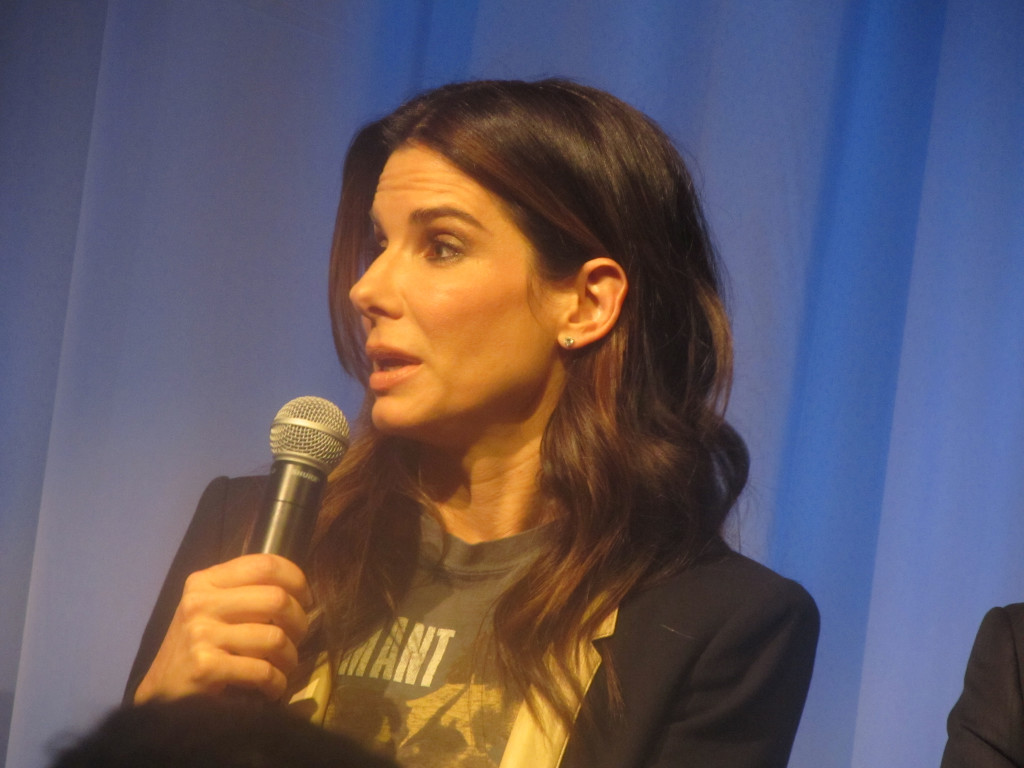 star, Sandra Bullock
The images above are the celebrities that came a'visiting to the Academy Q&A talk back for its members after their film, GRAVITY, was screened on Wednesday.
The film, itself, was very reminiscent of the original ALIEN, except that the only Alien in this film is Outer Space. Fifteen minutes into the film keeping the audience in a breathless state,and not much really was happening.
Amid Amdi at Cartoon Brew suggested that there might be no live action in the film and that it was all just photo-realistic animation. This could easily have been the case for the 90 min film, though it would have been something of a disappointment regardless. We pay for the stars, here, not the animation.

____________________________________

The Morgan Library in NY has POE Exhibition.
Currently on display at the NY Pierpont Morgan Library is an exhibit of artwork, letters, and artifacts from the life of Edgar A. Poe. This is more of an interest to me than it is you, but I encourage you to go just the same. He was one.of NY's geniuses and what better way to celebrate his life.
Articles on Animation &Commentary &Richard Williams 01 Oct 2013 08:00 am
And do you believe it! They closed the government. Only Chris Matthews can handle it from here upon out!
Tweedledee and Tweedledum
Tweedlededum, can you please introduce yourselves to the court?
Tweedledee
That's just the problem.
Court
Gasp!
Tweedledum
That's just the problem; we can't.
We don't know who we are anymore!
Believe it or not. They shut down the government.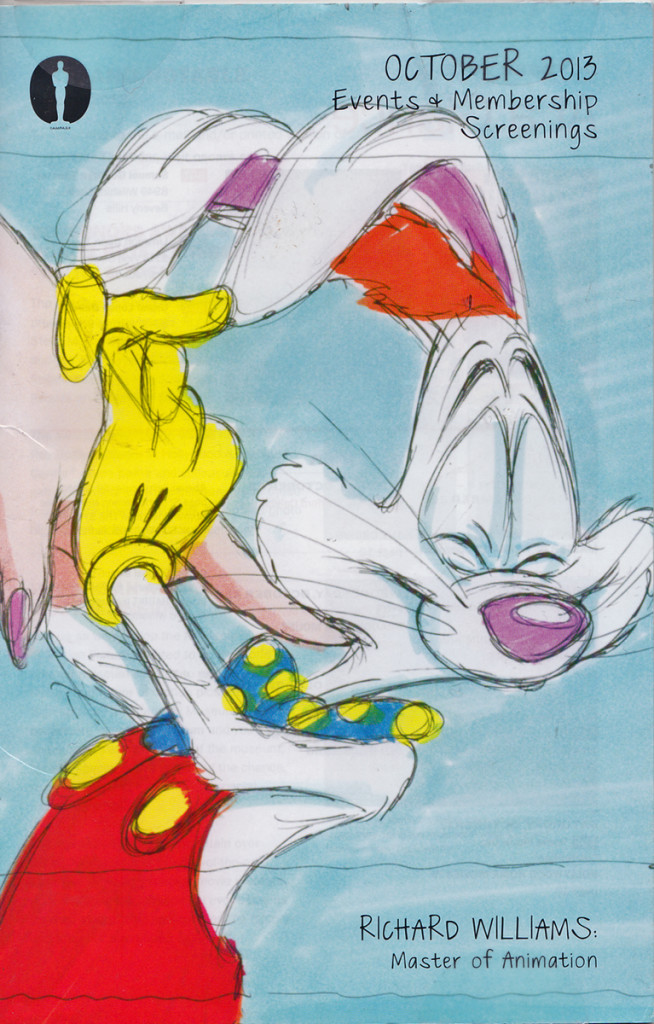 This coming Friday, Oct. 4th, the MP Academy will hold a special screening featuring Richard Williams. Williams will discuss the work that has inspired him and the people who have influenced him. Some of his favorite clips will be shown to illustrate the artistic and emotional range of the medium. From the charm of Snow White and the imagination of Fantasia to the stylization of Rooty Toot Toot and the "subtlety of expression of Toy Story W illiams will also enlighten audiences about his own work through clips from The Little Island, The Charge of the Light Brigade a Christmas Carol and The Thief and the Cobbler (inlcuding its first theatrical trailer, as well as a preview of his work-in-progress, Circus Drawings.
Tickets are $5 for Gen'l Admission and $3 for Academy members. (I've just learned that the event is, of course, sold out.
From Oct 4th thru Dec 22nd there will be a gallery showing at the Academy theater, and that can be seen when your schedule permits.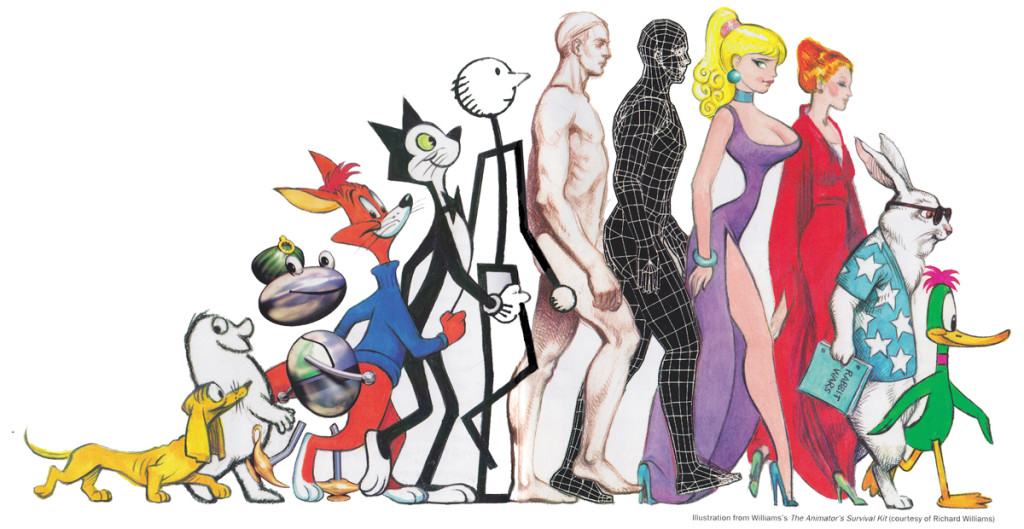 Go here to see three of these vids. Very entertaining.
Daily post 21 Sep 2013 03:02 am
____________________
Tom Sito Hits NY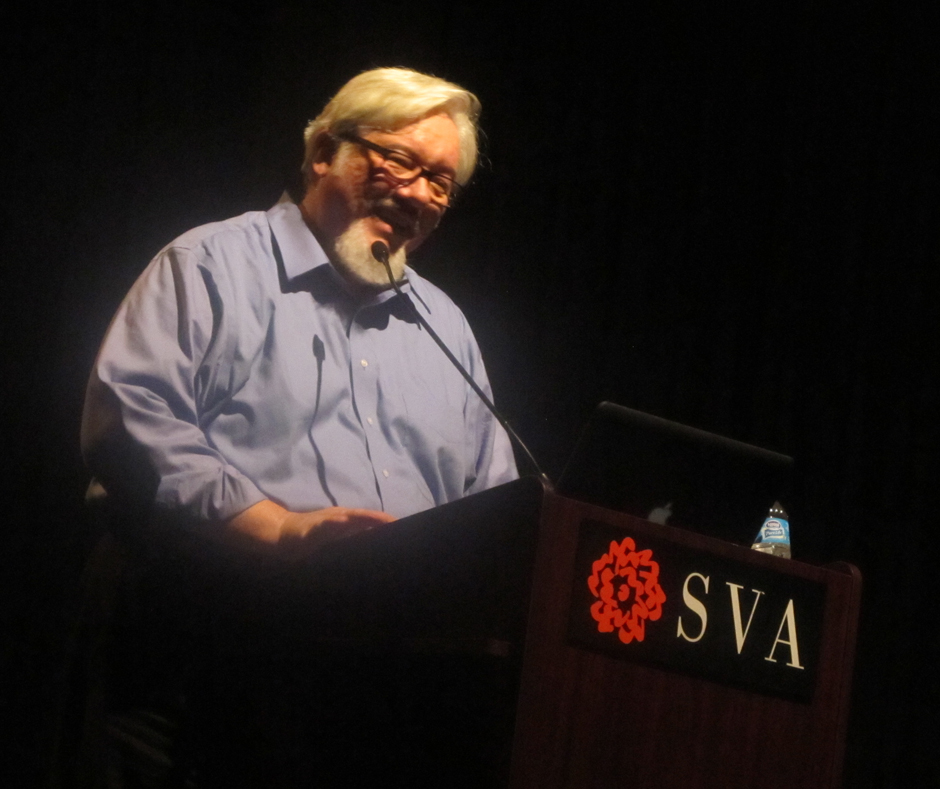 Tom Sito arrived in New York this past weekend. He and I tried to get together but our schedules conflicted just a bit too much, and it didn't happen. He was here on a book signing to promote his new book, Moving Innovation: A History of Computer Animation.
I was curious to go since Tom is purely a 2D cel animator. He has animated on Beauty and the Beast, Roger Rabbit, Aladdin and many others. He's also co-directed Osmosis Jones as well as the Click and Clack series for PBS.I wanted to see how much knowledge he could have of cgi, and I was quite surprised. He seemed to have really known his stuff. Now I really want to read that book.
Tom's past books include: Drawing the Line: The Untold Story of the Animation U-nions and Timing for Animation which was co-authored with Harold Whitaker.
Tom spoke at the School of Visual Arts on Monday and NYU on Tuesday evening. He then went to Boston to speak at Harvard on Wednesday.

____________________

Rising Wind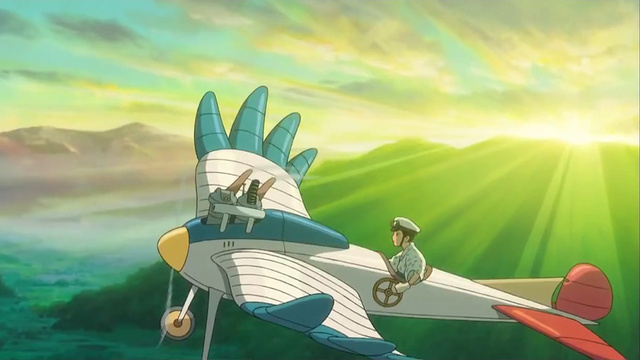 I've got my eyes pasted to the
NYFilm Festival
ticket sales. I want to see that new Miyazaki film,
The Wind Rises
, which opens in theaters November 8th. I'd go crazy if this won the 2013 Oscar. In my book, beating out The Croods and Monsters University shouldn't be too tough. I want to be first in line to see it at Lincoln Center. Somehow, though, I don't think that's going to happen.
Bill Plympton
gave the film a negative review the other day on his website,
Scribble Junkies
. Either there's too much talk for Plympton or he's worried about it competing with his own feature for the award. I don't think Bill is officially releasing
Your Cheatin' Heart
this year, but it's still this thing he's got going about competition with the rest of the world.
____________________

Prisoners Chat up
Academy members got a nice treat this past Thursday evening. There was a screening of the film, The Prisoners which had an all-star cast. The good news was that a large blast of the cast attended a Q&A after the film. The cast included: Huh Jackman, Jake Gyllenhaal, Maria Bello, Melissa Leo, Viola Davis, Terrance Howard, and Paul Dano. The even better news was that the movie was good. Too tense to look at the watch, the film still made it to 2 1/2 hours. I can definitely recommend it.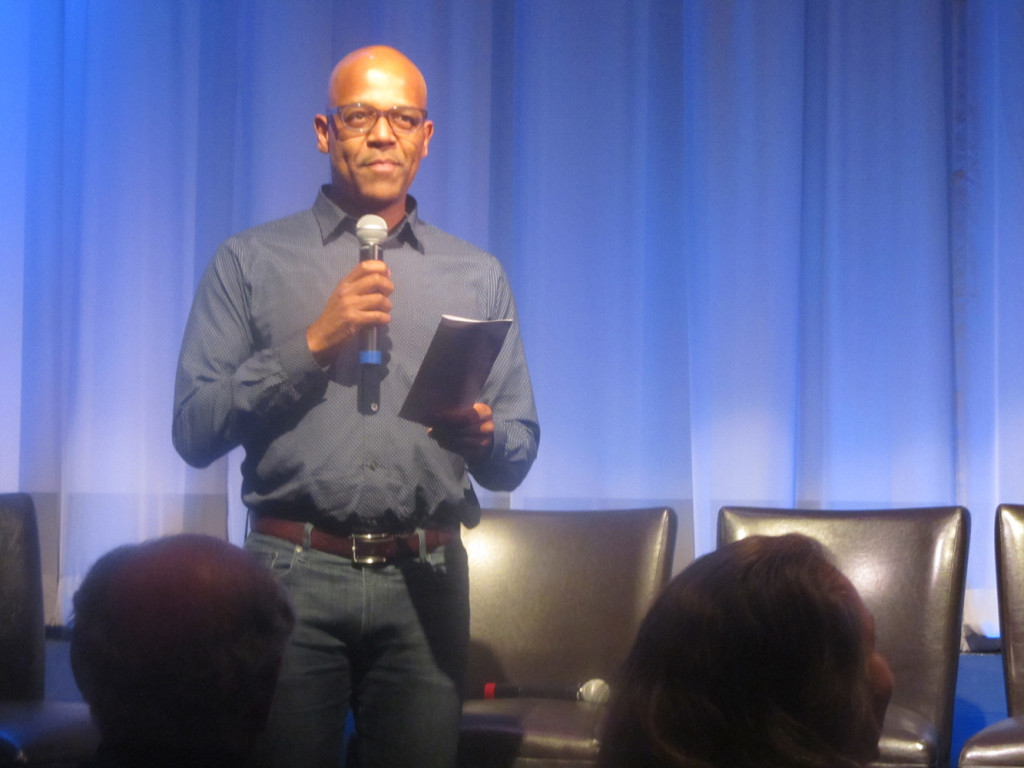 Moderator, Patrick Harrison for the Academy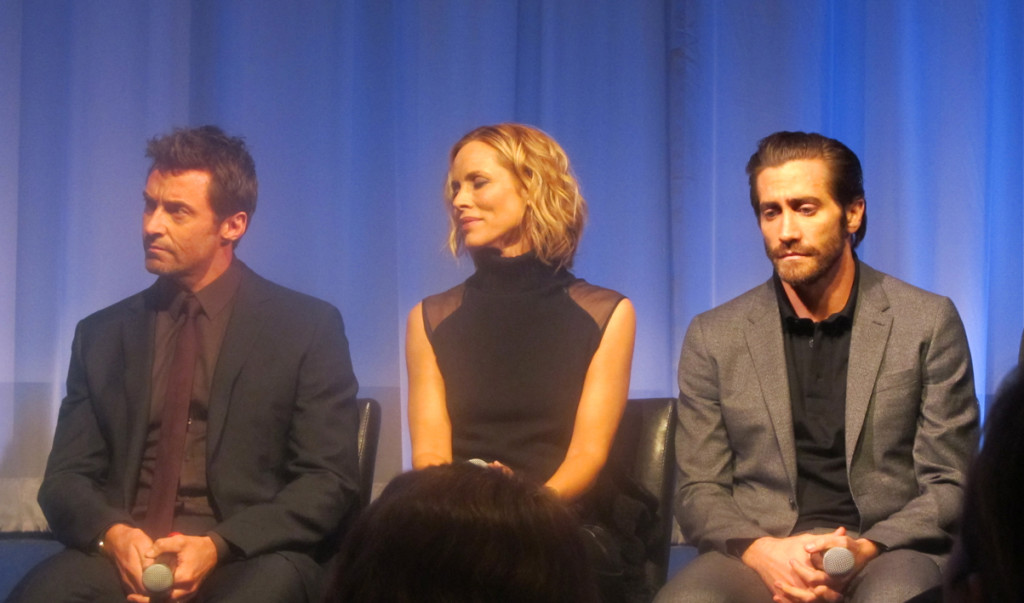 Hugh Jackman-Maria Bello-Jake Gyllenhaal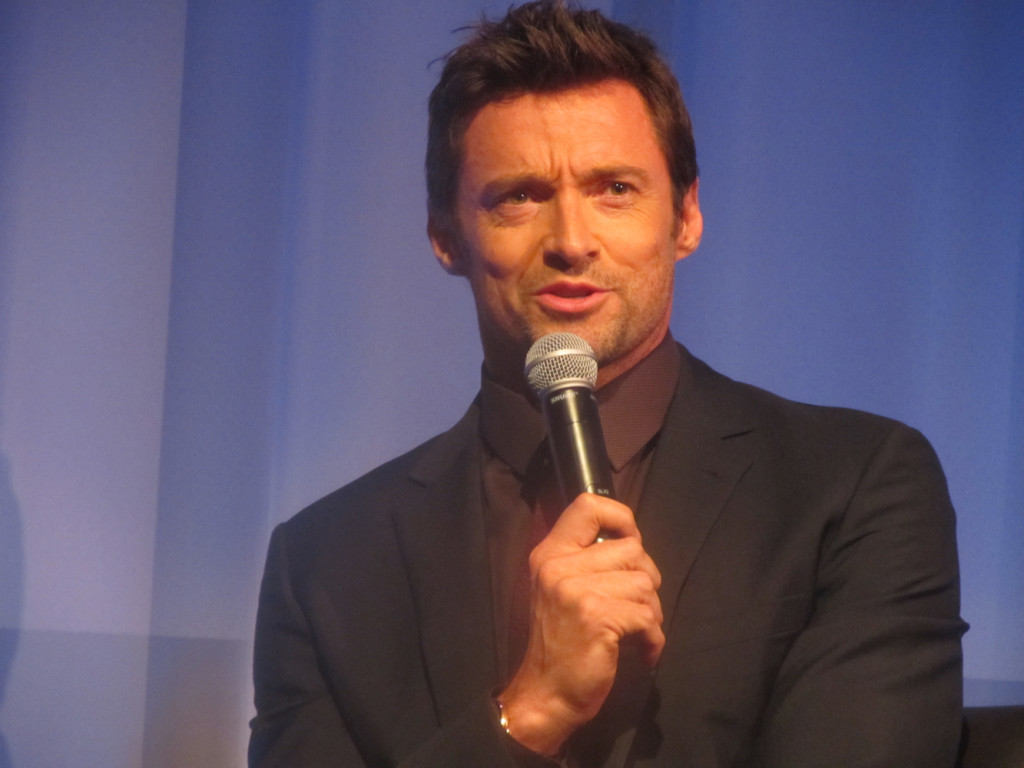 Hugh Jackman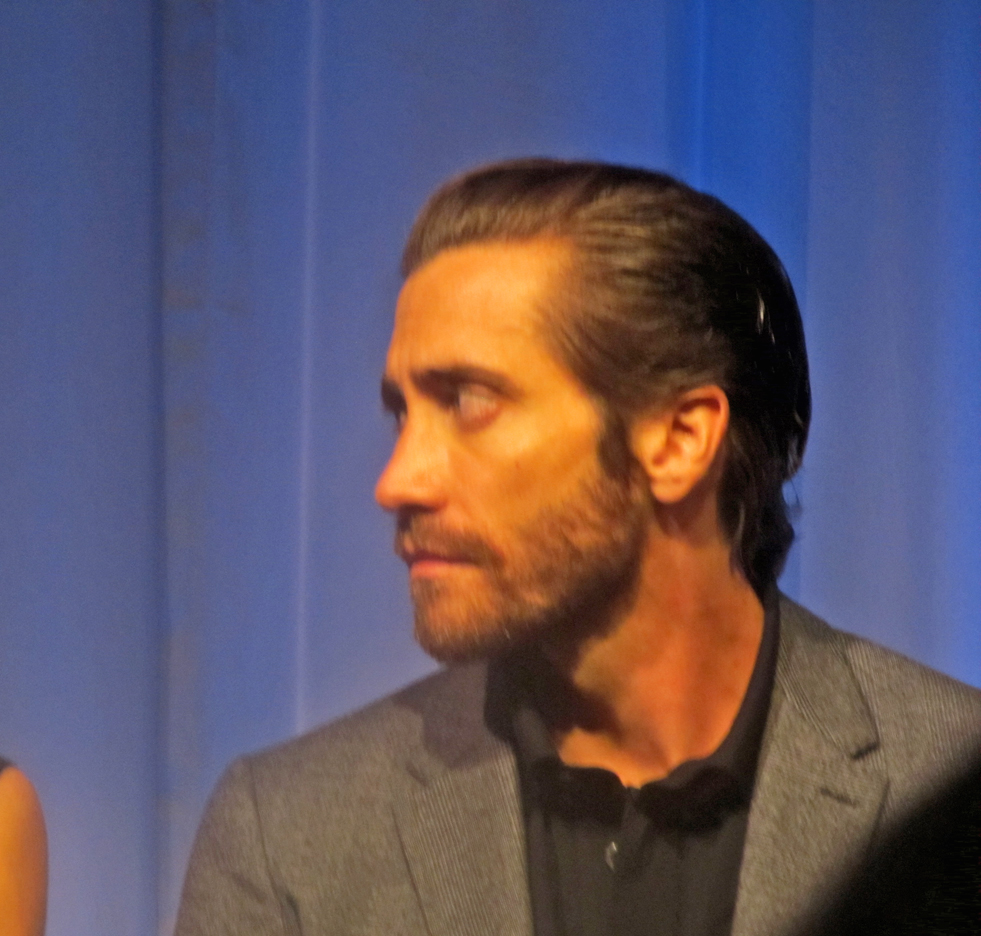 Jake Gyllenhaal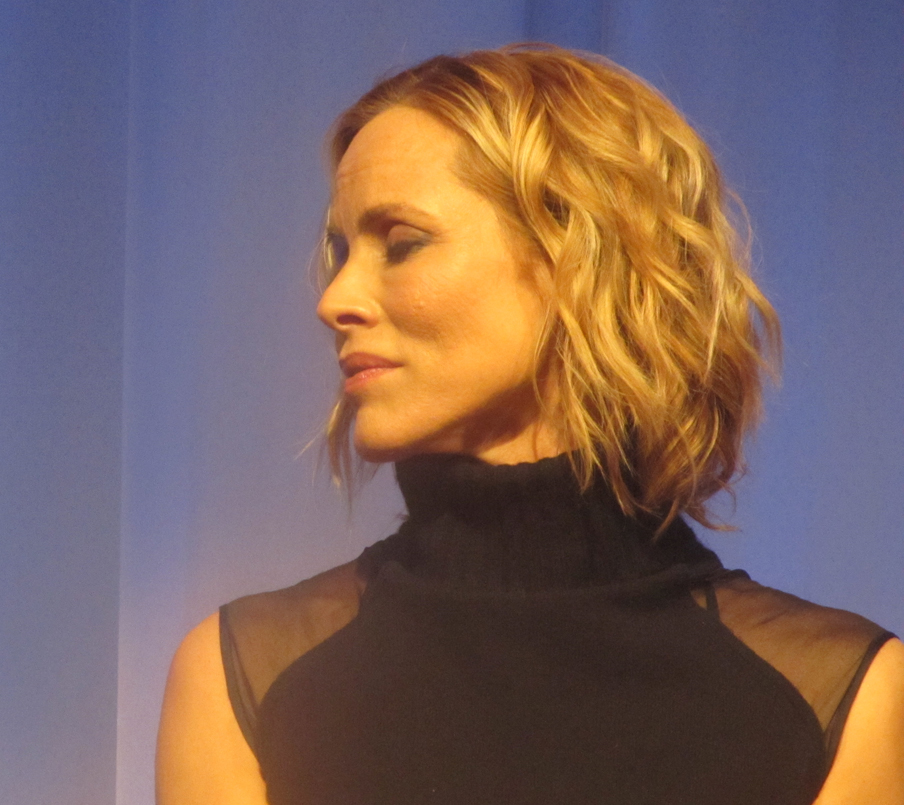 Maria Bello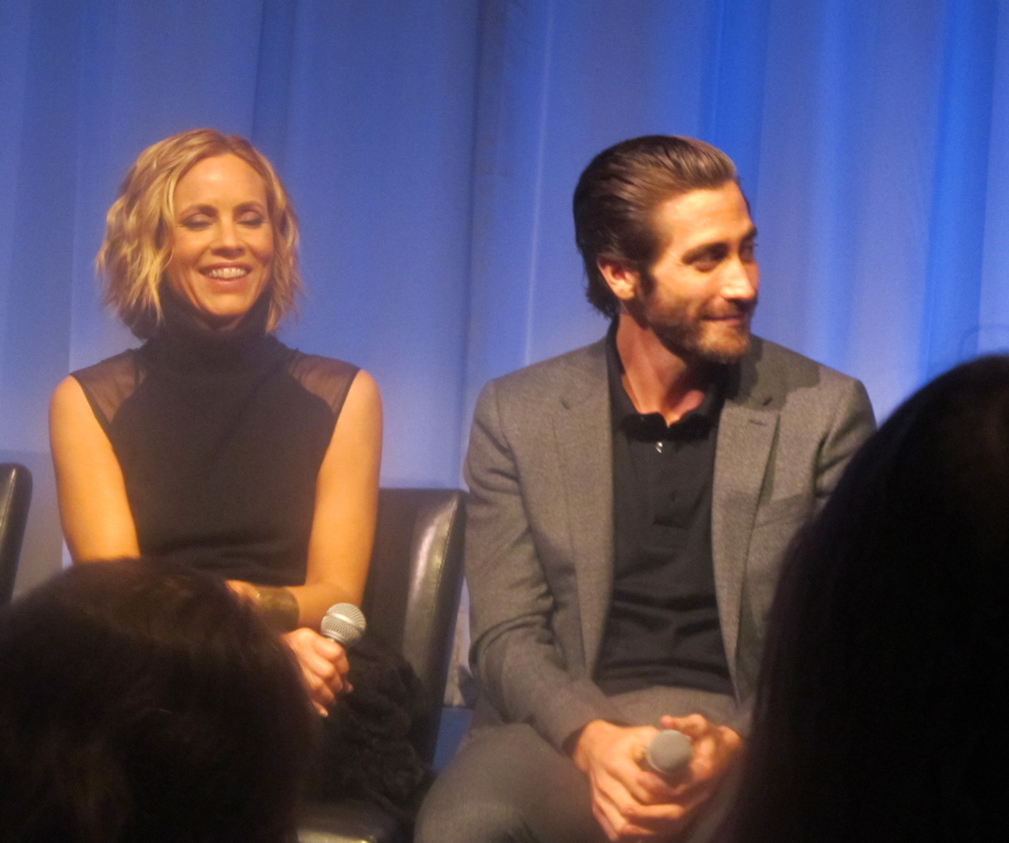 Maria Bello and Jake Gyllenhaal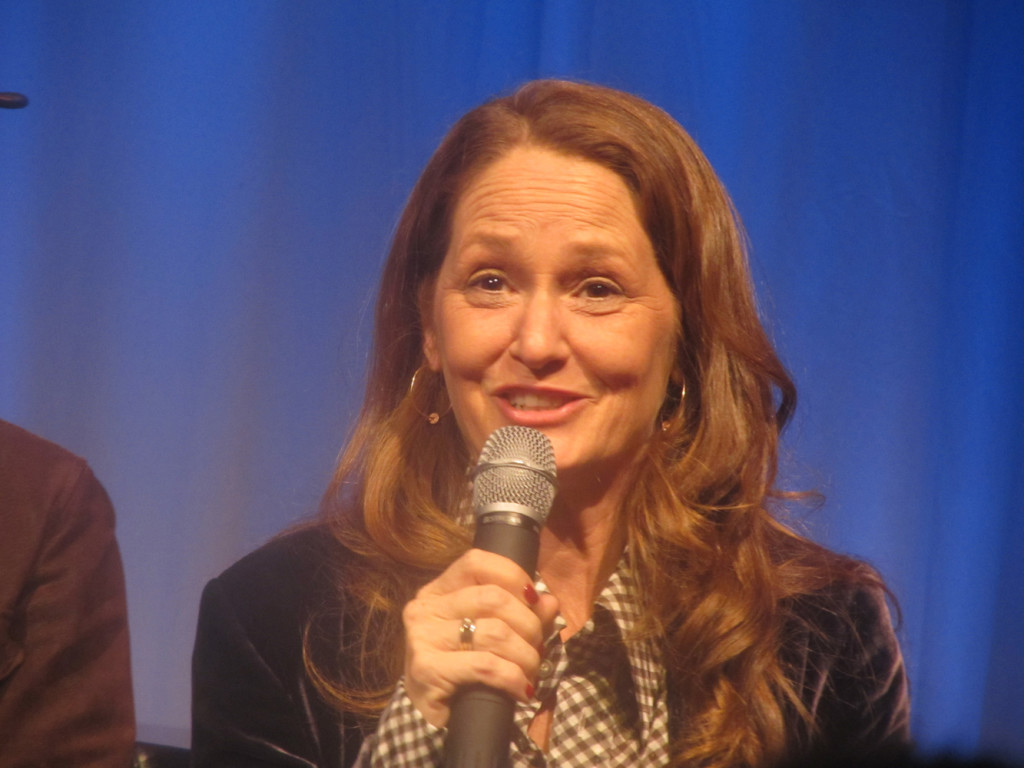 Melissa Leo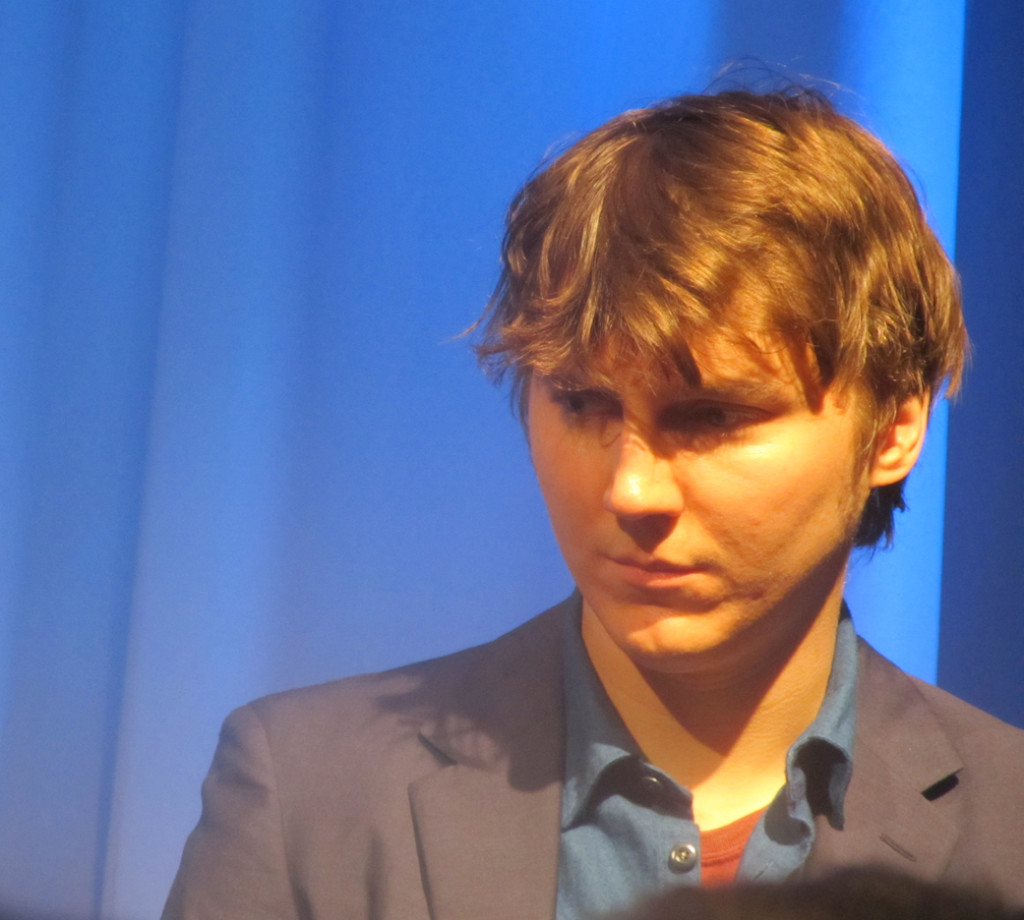 Paul Dano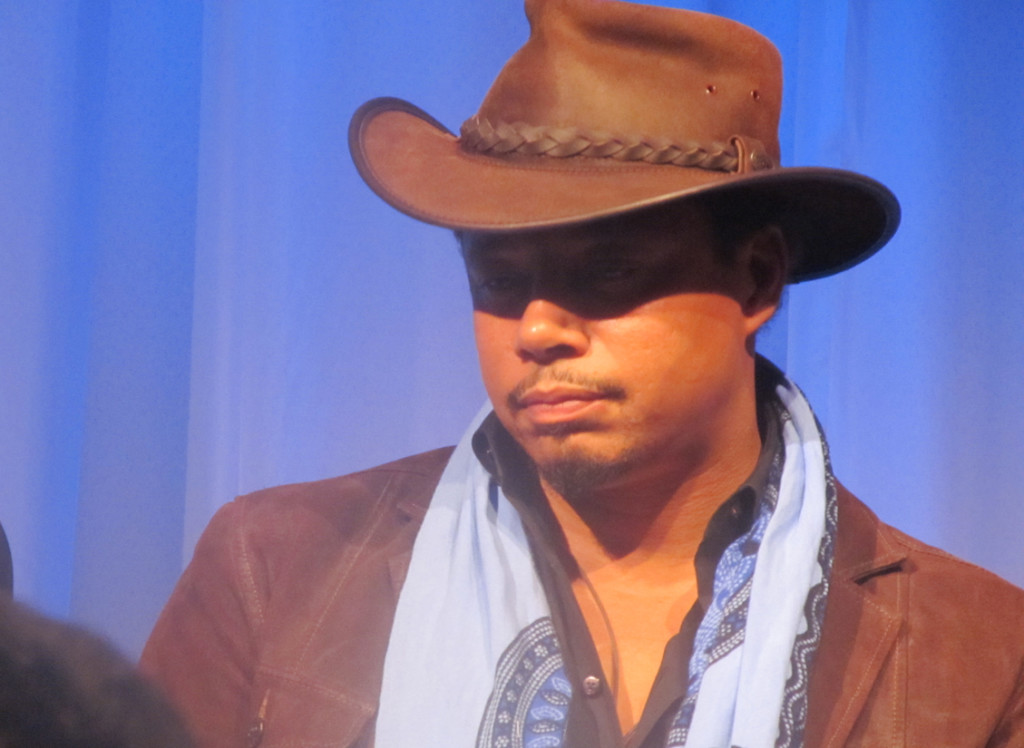 Terrance Howard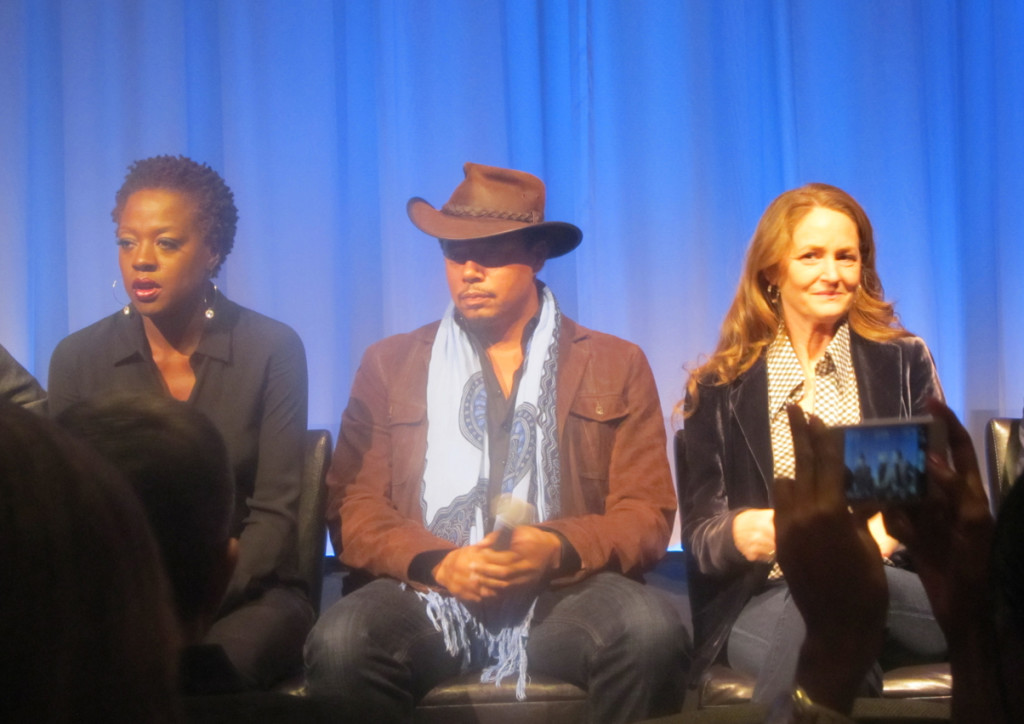 Viola Davis – Terrance Howard – Melissa Leo
_______________________

and Pieces
I've been just a bit disturbed lately. About animation. I haven't found much about animation that I really want to write about. Except maybe I have to say that I miss 2D animation. Really good 2D animation. It all seems to be about history. Images from Pinocchio or Beauty and the Beast or some other image from the past. That's all I seem to be posting lately. I guess because in a large part because I miss the good stuff. I mean I don't really care about Monsters University or The Croods or any of these things being offered. I miss animation where every single drawing is something that had to be drawn. We just don't have that much anymore, and I have to think about what I have to say. That's a terrible thing to have to admit, but what else can I do? I miss really good animation and hope to have a lot to write about with Ernest and Celestine or A Letter to Momo or The Wind Rises because that gets me excited. I understand very well what Mike Barrier had to say a couple of months ago, when he talked about what he was writing when the spirit's not in you. I'm certainly there, too.
Daily post 14 Aug 2013 05:13 am
Hospital Blues
Sorry for the overprotracted shutdown of the blog the last few weeks or days – however long it went on. I was sick.
I returned from an Award ceremony in St. Louis which I had to cut short to rush into my home hospital. The hospital stay ended up taking much longer than I expected, and in the end I have a lotta blog writing to do to make up. I hope to be able to catch up somewhat without too much difficulty.
I have to go back to see what I've already posted and what I can add to it to make it better. Part of my problem is that I have a newer version of WordPress that has so botched up my mind – it's gotten hard to tell what's new and and what's not; what's published and what should be published.
But I'll get it worked out. Sorry you have to sit through it with me.
___________________
The Academy of MPArts created a new division. The art of casting design. It's something we needed; For now we have to give them a run for their money. It's all about competition. Cheryl Boone Isaacs the new President of the MPAcademy had this to say:
"Their inclusion on our board will only broaden our perspective and help ensure that the Academy continues to accurately reflect the state of filmmaking today."

The Casting Director's Branch brings the Academy to 17 branches, with three members representing each branch on the Board of Governors. The Academy will hold special elections this fall to select the three governors of the newest branch.
___________________
And we have to keep our eyes open for the latest video from and our good friend, the hand-drawing artist, (and foot-walking artist). Hi brilliant partner, Shay Lynch, takes re sounds a f Jeff Scher. He's a hand playing composer. Jeff's a realio trulio artist and deserves all the attention we can give him. Ogether with the brilliat Way Shay Lynch is the equal of Jeff and together I really give these two guys credit. Artists they are. They just got over the wreaking damage Sandy brought them now they make art.
The two did the pieces for the New York Times – just about a free bee. Go hear and watch and listen to them make art.

Blues for Lou
While I was out, my dear friend, Lou Scarborough, passed away. Tom Sito left an email with the most explicit message, which I just repost. I'll miss Lou dearly.

The body of Louis S. Scarborough Jr. can be viewed on Sat., Aug. 17th, 2013 at
9:00 am at:
JANE UNITED METHODIST CHURCH
660 MONROE ST.
BROOKLYN, NY 11221 718-453-2316

The funeral will follow the viewing at 10:00 am
If you are unable to attened, please send your condolences to:
THE SCARBOROUGH FAMILY…
C/O JANES UNITED METHODIST CHURCH
660 MONROE ST
BROOKLYN, NY 11221
Read Jerry Beck's great coverage of Lou's last days and the report of his Obit.
Commentary &Independent Animation 30 Jul 2013 02:08 am
- I have to admit I was more than a litte disappointed with the program held this past Sunday in Brooklyn.BAM Cinematek hosted a program of anmated shorts that head won the Oscar for animation back in the 60′s. It was an ineresting idea for a program and was pulled together by the indomitable Jerry Beck.
The films included he following list of thoughtful films:
Munro from Feiffer's book as directed by Gene Deitch (1960).
Ersatz from Eastern Europe's Zagreb film as directed (in a slow-moving, sexist way) by Dusan Vuctic (1961).
The Hole whcih has alsways seemed a bit overlong to me, as directed by John Hubley (1962). There is no lack for creativity in this film, though, and I have to give full credit where it's due.
The Pink Phink didn't have the same lustre that the original film titles had, and it wasn't the most exciting pilot to reach the theaters as directed by Friz Freleng & Hawley Pratt (1964). It remains the dud it was, although the two Richard Williams directed title sequences make up for it.
Herb Alpert & The Tijuana Brass Double Feature as directed by John Hubley had a lot of life even in the dated score. The marker drawn non-cel approach made it seem young.
The Box directed by Freddy Wolf was the slimmest of all the films despite its long, slow, 60-ish pace. (1967)
The program was moderated by Jerry Beck. Things started off with his comments trying to get us to open up about the wit of some of the films (as opposed to what was being done by studios at the time.)

Commentary 20 Jul 2013 10:59 am
________________
I owe many thanks to Garrett Gilchrist (as a matter of fact, we all do) for all the work he's done in saving and restoring the archives of Richard Williams. Now I find that he's located a copy of the short THE SAILOR AND THE DEVIL which Williams had Erroll LeCain animate, color and completely create singlehandedly while working for the studio in those early days at 13 Soho Square. Gilcrhrist notes that the last seconds of the short are missing, so we're still short an ending, but there's a lot there just the same. So enjoy.

The Sailor and the Devil
________________
In the first script of the first episode of The Soparanos Tony spends much of the time on the therapist's couch (so to speak – he's actually in a chair across the room from Dr. Melfi). There he starts to describe himself as one of the last who were in on the beginning of something. He knows he's the last of the breed to have respect for the "job" he's been trained to do, and for this he "mourns" the workout for the future of this "business." Christopher, his nephew, he'd point out, has no respect because he cme in when it was much-too-easy to play at this career.
The lines, as I heard them, could have come from most professional animators talking about their line of work. It isn't long before we see what Tony was talking about.
I recently saw Monsters University in an Academy screening. During the post film discussion I go ina very short discussion of how little I enjoyed the film and found myself, a party of one, discussing my thoughts.
Within days I couldn't remember ANYTHING about the Pixar film. It was as though I hadn't seen it; at least I couldn't rmember aby of. No gestures, no gags, no animation, no design, nothing. I could not remember much about the film. For this reason, I was glad when Pixar offered Academy members a second chance. Any Monday to Thursday to screening we were allowed to come and see the film with a guest. I decided it was only fair to give Pixar and their artists that second run. I went to see it again.
My memory wasn't wrong, I found out. I still disliked it. Though Heidi loved it I was completely apathetic to the allure of the movie. I felt it was like watching an excellent animated show made for TV. Nothing in the movie was better than anything done for the small screen. The animation was up to the best cgi standards, the design was equal to Monsters Inc., the first film.The characters, in that first film, had already been developed as far as Pixar would take them. The gags had already played out and there was nothing new offered in the second film. It had already become a generic film, and there was nothing new to ffer me. I felt this on my first viewing and felt the same even more harshly in that second screening. (I did like the way one of the creatures moved, but even that grew stale.) It was like watching yet another of those Donald and Ranger cartoons from the 1950′s. Nothing new in any of the shorts. All perfectly professional; all totally boring.
For the same reason, I'm looking forward to seeing Despicable Me 2. Is there anything new, better, original in this second film? We'll see. Maybe I'll get to laugh at least once?
I apologize to those of you who loved Monsters University. However, if you enjoyed it, I'm glad. That's all you should want from a film. I just wish I had enjoyed it more.

________________
Commentary 13 Jul 2013 03:50 am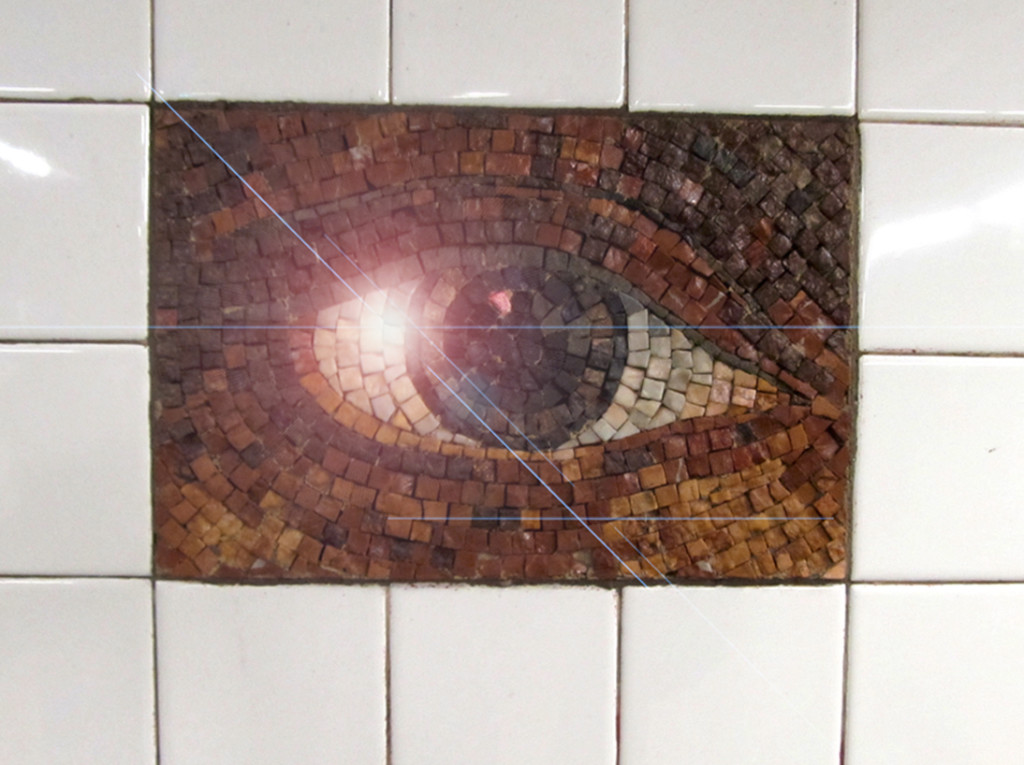 _______________________

Not Doing Too Well, My Friend
- Recently my friend Lou Scarborough was in New York. We spent about a half dozen lunches together while he was here and had a lot of laughs talking about the past and some not so happy moments, as well, talking about the present. Our last lunch, before he had to leave town had to be cancelled and we missed it. I was glad to have been able to bring him to an Academy screening where we got to share some thoughts about Blue Sky's Epic. We also saw Goro Miyazaki's From Up on Poppy Hill one afternoon at the IFC theater. I'm glad we got to see one film we both enjoyed, somewhat.
Now I've received a letter from Jerry Beck with some sad information about our friend. Jerry writes:
Lou came down sick last Wednesday and his friend and roomate, Marc Schirmeister, took him to the hospital. He was operated on last Sunday for an obstruction in his digestive tract – that's when they discovered the cancer. Lou has cancer of the prostate, colon and liver. He is at the UCLA Olive View Hospital in Sylmar, California.

Lou's brother Cecil is arriving at LAX this afternoon, and will battle the rush hour traffic to get to the hospital.

Lou is stable but unconscious (they are keeping him sleeping because of the pain). He's in intensive care in room 5B North in bed #9. The Nurse is Nurse Jerman. It doesn't look good. (If you need any of the phone numbers, I can probably get them to you.
Lou did, at one time, have a blog where he left a lot of pencil art. If you're up to reminiscing over Lou's distinctive style of cartooning you can go to Scarboropolis.
_______________________

Coming to NY Loaded with Cartoons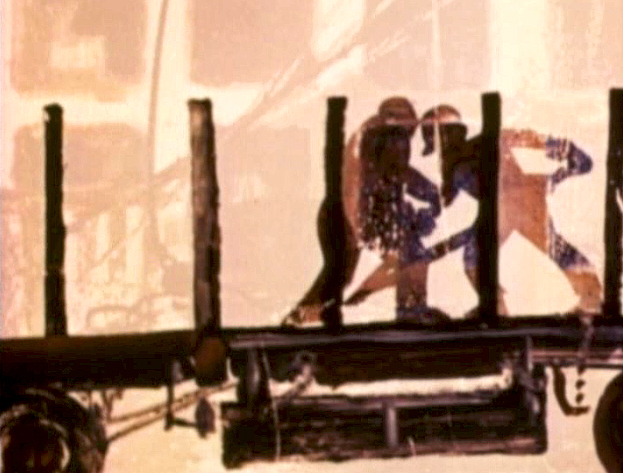 - Speaking of Jerry Beck, he will soon be in New York and is planning a number of screenings, which as always will be interesting. One, scheduled for July 28th will be held at the BAMcinematek in Brooklyn, NY. This is dome under the auspices of the MP Academy and will include some rarely screened films:
Munro Dir. Gene Deitch (1960)
Ersatz Dir. Dusan Vucotic (1961)
The Hole Dir. John Hubley (1962)
The Pink Phink Dir. Friz Freleng & Hawley Pratt (1964)
Herb Alpert & The Tijuana Brass Double Feature Dir. John Hubley (1966)
The Box Dir. Fred Wolf (1967)
I am scheduled to be on a panel at 7pm that includes Jerry Beck, Emily Hubley and J.J. Sedelmaier. Presumably we're there to talk about the films.
_______________________

Computer Bites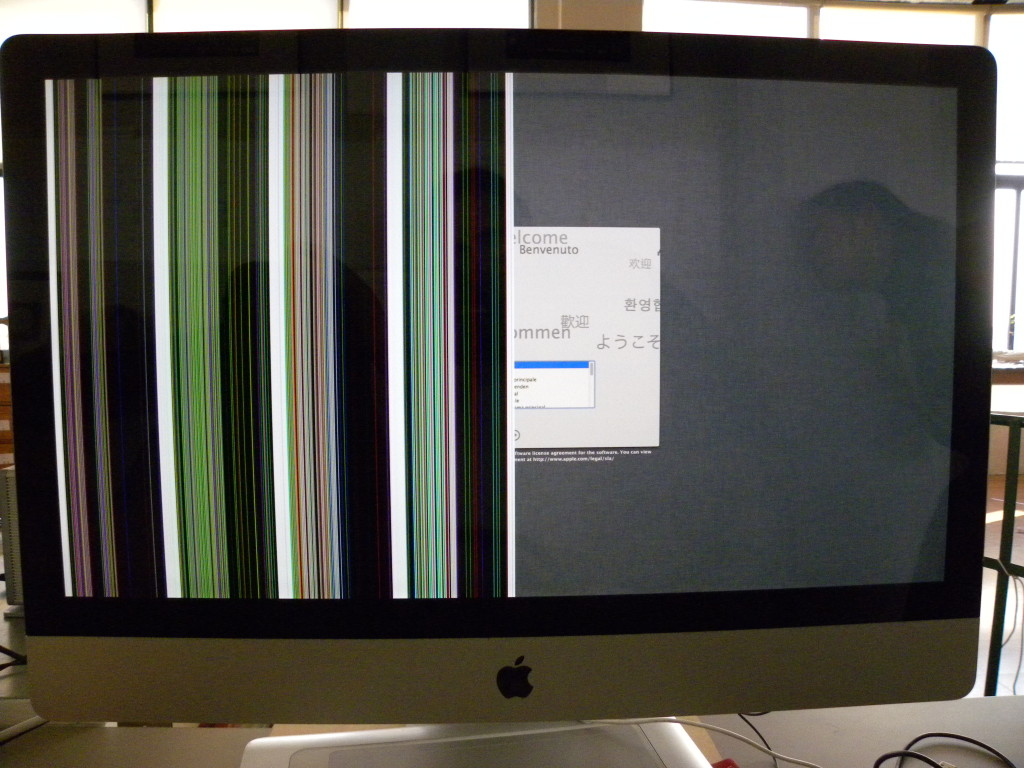 I've recently been the victim of the big corporation, Verizon, doing all sorts of play with my telephone and internet service. My poor wife, Heidi, can't believe how horrendous this 3 week period was for me. It was debilitating, to say the least, but none of my films are damaged in the process. I can't even imagine that . . . well, maybe I can.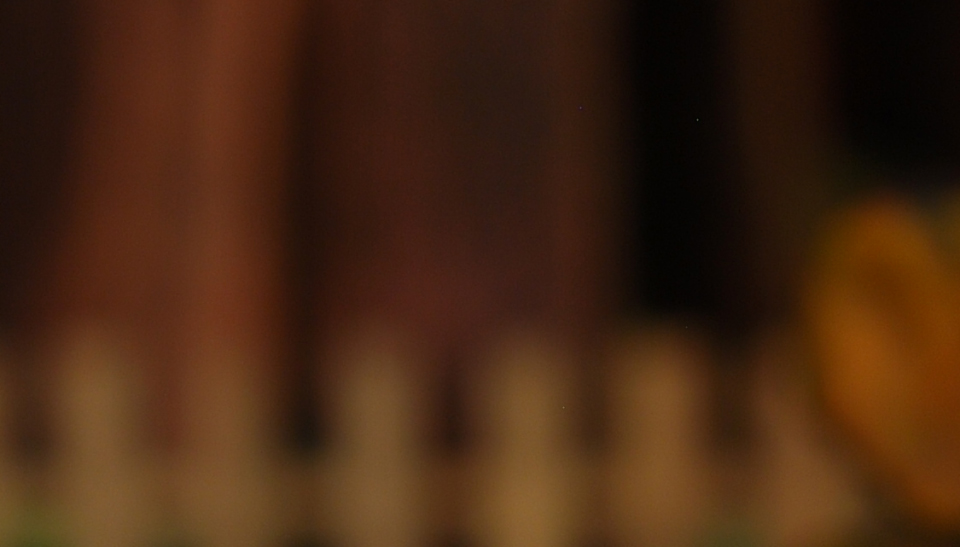 Signe Baumane has heart-stopping, thrilling stories about her attempts to bring her feature film, Rocks in my Pockets, to completion. The film is about depression, can you imagine the making of the film about depression being the cause of the depression itself? She talks about the computers poor animators have to work with (not large corporations but those used by the likes of many of us) have to work with in making these films, and I can imagine worse than she's been through, but thrilled to know she's nearing the end without any large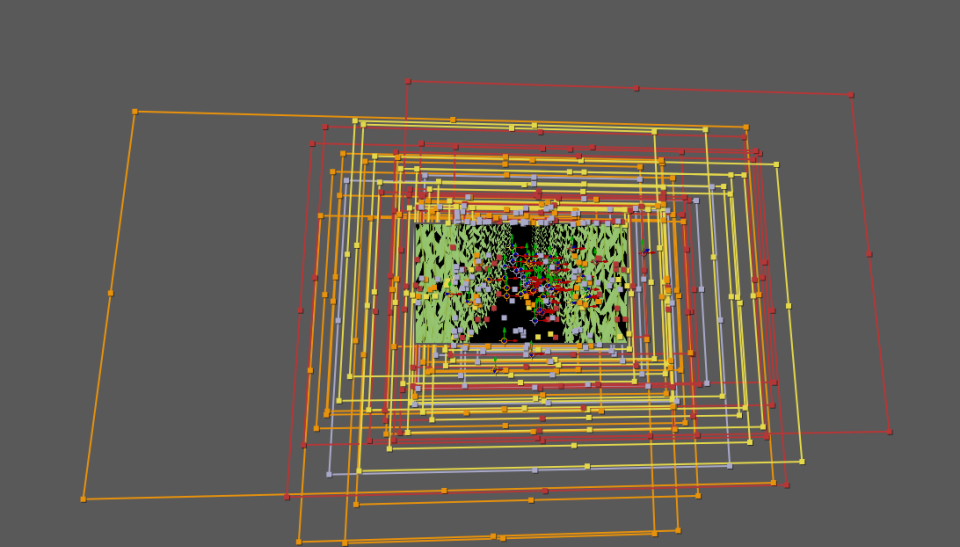 organizations tearing into her movie – yet. Take the few minutes to read her recent blog post about her film. It's a good piece of writing with lots of clear warnings for all of us "small timers" who are still making films one frame at a time.
This is a subject that hasn't come up in discussions with other independent animators doing their own feature films on home equipment. I'll look forward to anything from Bill Plympton or Elliot Cowan on their films.
Read Computers on the Dots about her film, Rocks In My Pockets.
_______________________

Seen Some Films
- Last week I was actually looking forward to The Lone Ranger and very disappointed when it was played more for gags than seriousness. Gore Verbinski was going more for Pirates of the Caribbean than Rango. He should stick to the animation. I liked Johnny Depp in his part as Tonto and the way he represents his half of the partnership. But for the "Masked Man" they played for gags making him the comedy star of the story. Surely there was a good partnership film in there. Instead of Mel Gibson and Danny Glover in Lethal Weapon we could have easily had the Masked Man and Tonto. What's the point? Why talk more about another failed film?
- This week, I saw three films; two were live action and adult, one was childish and for the most part animated by cgi EFFX people starring cartoon humans. Two were good.
Fruitvale Station was a first film by director/writer Ryan Coogler. It was about a young black man trying hard to change his life and live properly in America. Of course, it ended with his being killed in Oakland. He's tried to raise his daughter well; he's tried to go the straight and narrow by discarding the drugs he's expected to sell (even though that sale would have been very easy and profitable), and he's tried to be a good boyfriend to his potential mate and his mother. The story works hard not to make his a symbol but the real story they're telling pushes hard to do the obvious. The director does a good job with a small cast of excellent actors led by the young star Michael B. Jordan. It's an excellent and gripping film that deserves your attention.
The director, and two of its young stars answered questions for the NY Academy's members. It was an excellent evening built around a fine film.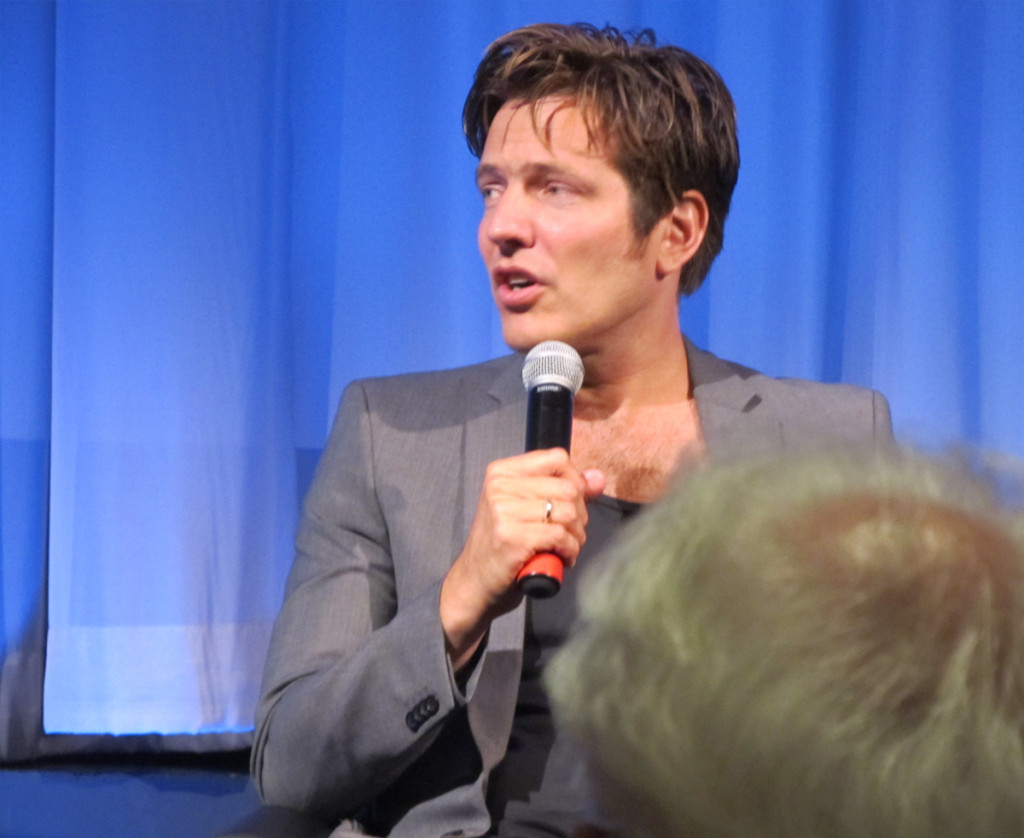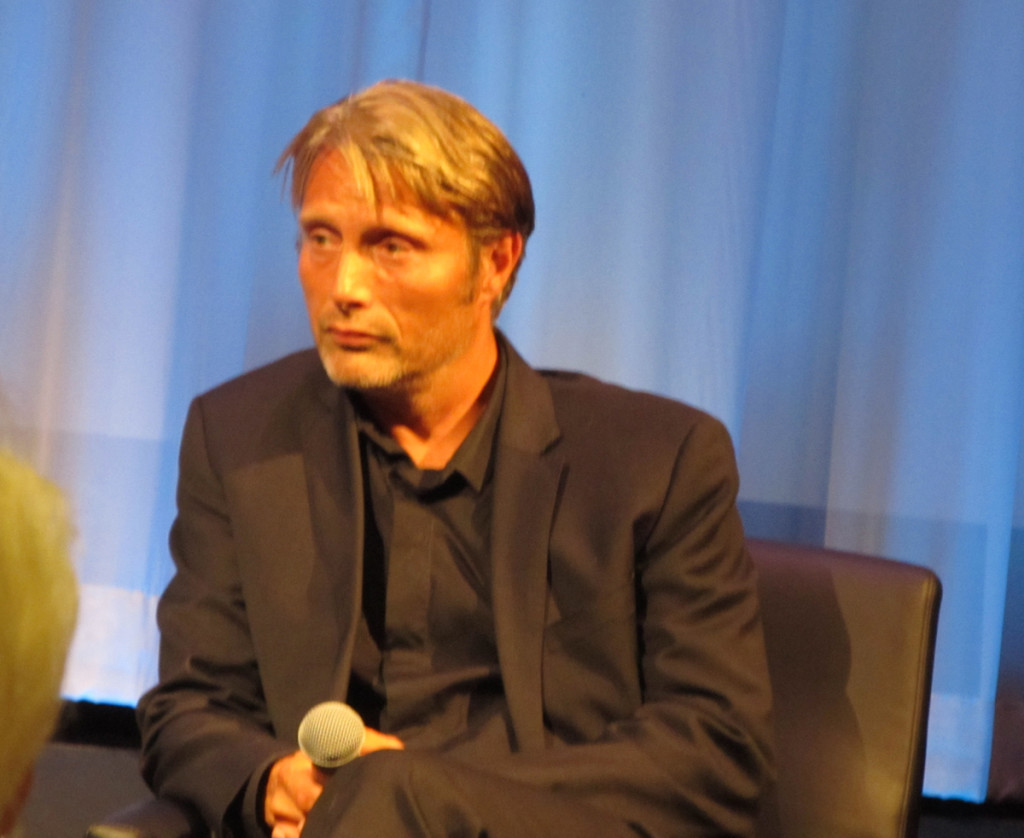 Thomas Vinterberg (director/writer) | Mads Mikkelsen (actor/star)
The well-known Danish director Thomas Vinterberg builds a quiet and subtle movie about a young teacher who has been trying to develop a good life in the small Danish community where he lives. He is named a child predator by his best friend's daughter. The girl talks about images she's seen on her brother's friend's laptop computer. Too quickly the staff at the school accept the girl's words as truth and make it almost impossible for her to retract her confused accusations. The girl barely knows what she's talking about, yet the entire community comes out against the innocent teacher. It's a haunting film very well played and done in a low key manner. Whereas the story would probably most easily be played out through anger, Vinterberg merely has his teacher try hard to defend himself against the obviously non-true attack. When all seems to die down and settle in the teacher's favor at the film's end, it becomes clear that the story will never come clear. There will always be finger-pointing and hostilities for the rest of the lives in this small village.
It's a very charged film, and was pleasantly covered by a short Q&A after the movie. A good experience for the best film of the week.
- Finally last night the overblown loud crash from the theater's screen gave us the latest tiresome film from Guillermo del Toro. It's hard to know who's on the good or the bad side and if there is one. The film just didn't stop coming at you. After 140 minutes, I'd had enough and left the theater. There was nothing more to learn. This is everything I find wrong with movies, and the deadening computer has put us at the center of the problem. After seeing Pan's Labyrinth I came back to give Del Toro a second and third chance of entertaining me, but he never quite led up to his part of the deal. The Hellboy films left me flat, and the endless monsters and loud soundtracks left me cold.
Commentary 22 Jun 2013 03:11 am
At the Movies
Academy Screenings have come at us this Summer in a hot and heavy fashion. I can't say that all the films are worth watching, but then you'll get a week like this where there were several positive adventures as opposed to last week when you had duds on top of duds.
On Tuesday, Brad Pitt came to us in 3D with World War Z. Quite some time ago, I had read that it was a film about Zombies and had forgotten. If I'd remembered I wouldn't have gone to see the movie, and I might have been sorry. The story is a bit simplistic, but the metaphor is a good one. People, for some medical reason gone awry, turn into killers destroying each other, by bite, without reason. From the first 10 minutes in the film, right to the end I was sitting on the edge of my seat. The tension was formidable.
It was basically about Brad Pitt trying to save his family and in doing so resolve the problem for the world. It all seemed possible (given all the horrendous medical mishaps we've seen – from AIDS to Avian Flu to whatever else we could imagine.) Pitt's one of the only actors I can think of who can relay confidence as a father to his two daughters (and a boy they pick up along the way) as well as a leading consultant working for the UN. The story resolves things in the way Mr. Pitt would like to see. A positive and hopeful ending.
Having seen Superman (Man of Steel)a week ago, it was good to see something with more heft on its mind than aliens.
Monsters University was a piece of garbage that could have stayed on the shelf. More like one of those Disney reworks (Remember: Bambi 2, Peter Pan 2, Aladdin 2, Pocahontas 2, Lady & The Tramp 2 et. al.) This thing, Monsters University, was a total piece of waste. At least the other 2D animated films had originals worth trying to live up to. It's a tough chore to compete with the original Bambi that the off shore studio tried hard. The original Monsters Inc. was easy to compete with. Nothing to do with the art of animation and all to do with padding Disney's pockets. (Coming up next week is Despicable Me 2. Who cares? I couldn't make it through the original.) Pixar, doing Monsters Inc and now Monster U, should be ashamed of this work.
The Attack was an Arabic film that capitalized on the endless war between their two cultures. The 100% rating for The Attack might have been more deserving of half that.
So far, too many battles this summer. All tedium.

__________________________

Same Old Sad Song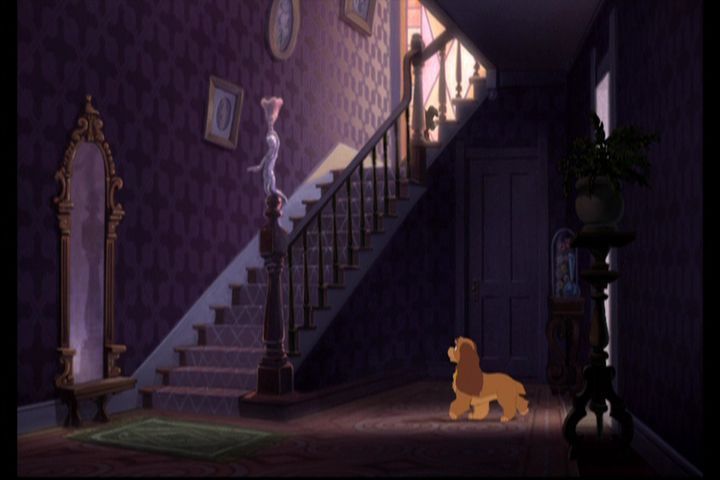 Back in 1955 I was nine years old. There were five kids in my family (including me and an older sister who never would've hung out with the rest of us.) Up the block was a larger family of cousins – all girls (at the time). Lady and the Tramp was opening, I wanted to see it on opening day – a Wednesday, and there was no stopping me. In the end, it meant I was supervising 7 kids if I wanted to see this film on it's first Manhattan screening.
My mother had give me enough for the 8 admissions: 15 cents each for admission ($1.20) plus cash for popcorn & sodas. I had it all worked out and was set to buy something for every one. But the theater got smart! They raised admission for anyone under 12.($.25 cents!) Now, instead of being $1.20 for all of us to get in, it'd cost TWO DOLLARS for admission. We had enough to get in, but forget the candy. There wasn't enough.
I explained it to my siblings and my cousins. My big fat, old-enough-to-know-better cousin started crying while we waited on line. We needed another quarter, and we could all share popcorn. How was I gonna get that! We were on line and she wouldn't shut up.
I just wanted to see the movie. I didn't care about candy or popcorn. Yet the fake-ish crying got louder. They were starting to sell tickets.
The theater manager came over to me to ask what was wrong. When I said we didn't have enough, he thought I meant admission. He had to stop the crying. It was bad promotion for opening day at his theater. He gave me a dollar!
We suddenly had enough candy and popcorn for all of us, and we had no trouble getting into the theater in plenty of time with lotsa extras. The only problem was that my cousin was hooked onto her crying and she wouldn't let up on it.
In the end, we saw the movie, ate the candy and had a good time. Of course, before we left, that same cousin had lost her glasses and she started crying again until we found them.
That big wide C i n e m a s c o p e screen. It was great, and I refused to ever go to a theater with my cousin again. I figured out a way to go again the next day with just my younger sister. We sat through Lady & the Tramp twice.
Nowadays, you'd have to put half those kids up for adoption to get enough for entrance and popcorn and 3D glasses. And the movie wouldn't be as good. (See Monsters U about that one. They didn't even offer 3D version to the Academy members; that's how much it mattered.)
__________________________

New Old Favorites from John Canemaker
Recent news I got from John Canemaker was that they are going to republish all of his Disney art books with a fresh approach. I believe they'll be doing one book a year with The Art and Flair of Mary Blair to be the first to be published anew. It will have better color matching supervised by the Disney archives to equal the originals by Mary Blair.
The second book from the Canemaker canon to go this route will be Walt Disney's Nine Old Men and the Art of Animation. In the end all of his great books should look fresh and bright, possibly even better published than the originals.
For once a publisher does a positive service to the history of the medium.
Speaking of which, I'm reading John's Paper Dreams for the first time. It's a pretty fabulous book, and I'll have a lot to say when I finish it this coming week.

__________________________

More on Mogubgub
Ed Grant on his site, MediaFunhouse, has devoted some space to the late Fred Mogugub. The material in the article seems to have been culled from work written by Mogubgub;s friend, Richard O'Connor as well as from my site.
The rehash is worth the reread; I can assure you. Artists need to be recognized.

__________________________

James Gandolfini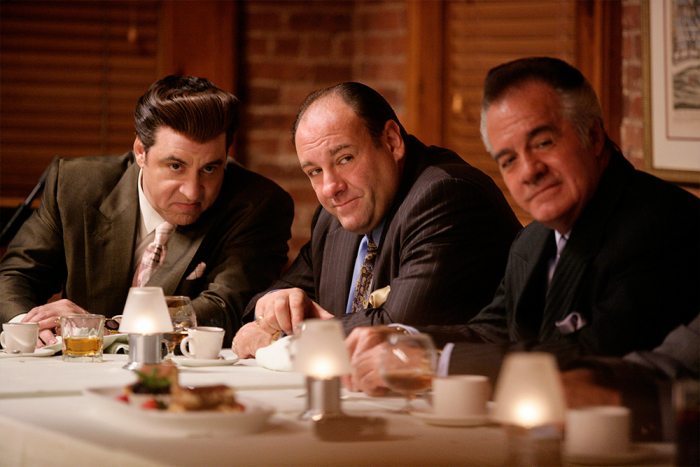 At only 51, James Gandolfini (center above) seems to have left us. Thank god for The Sopranos. That show gave us a clue as to was a fine actor he was. I'm unable to turn on an episode, and episode and to quit so quickly thereafter. I feel compelled to watch the entire show regardless of the fact that I'd seen it many times already. Like a great movie, not a TV show.
As it happens, in the past year I seem to have run into Gondolfini more than my fair share of times. Twice I saw him with other "Soprano" members at David Chase events and three times I saw him at HBO events which celebrated documentaries about to be aired. I am amazed at how fit he looked all those times that I'd seen him. He was an actor who carried some weight (I don't mean physically but dramatically), someone I would have cast in a moment's notice no matter what I was filming. He was a talent to be reckoned with, someone who'd have brought real character to your film.
Commentary 08 Jun 2013 04:20 am
Dirty War
This week's films included the documentary, The Dirty Wars. This is the film taken from Jeremy Scahill's book of the same title. It's about the wars America is pulling secretively atacking whomever they choose without proof of reason.
The film centers on Ayman al Zawahri, an American who protested the workings of the U.S. in the past tseveral years. He was assassinated by a drone after having been called the #1 enemy of the U.S. after the murder of Bin Laden.
Scahill presents and argument and gets no response of proof of al Zawahri's guilt. He is beyond belief when Zawahri is killed by a drone. The film makes its point and has a strong theme. It's quite a good documentary.
THe NY chapter of the Academy had Jeremy Scahill and Richard Rowley present to answer questions from the Academy's Patrick Harrison.
These Q&A sessions are going to be on the Academy's website soon. When Chris Wedge's session is up, I'll let you know.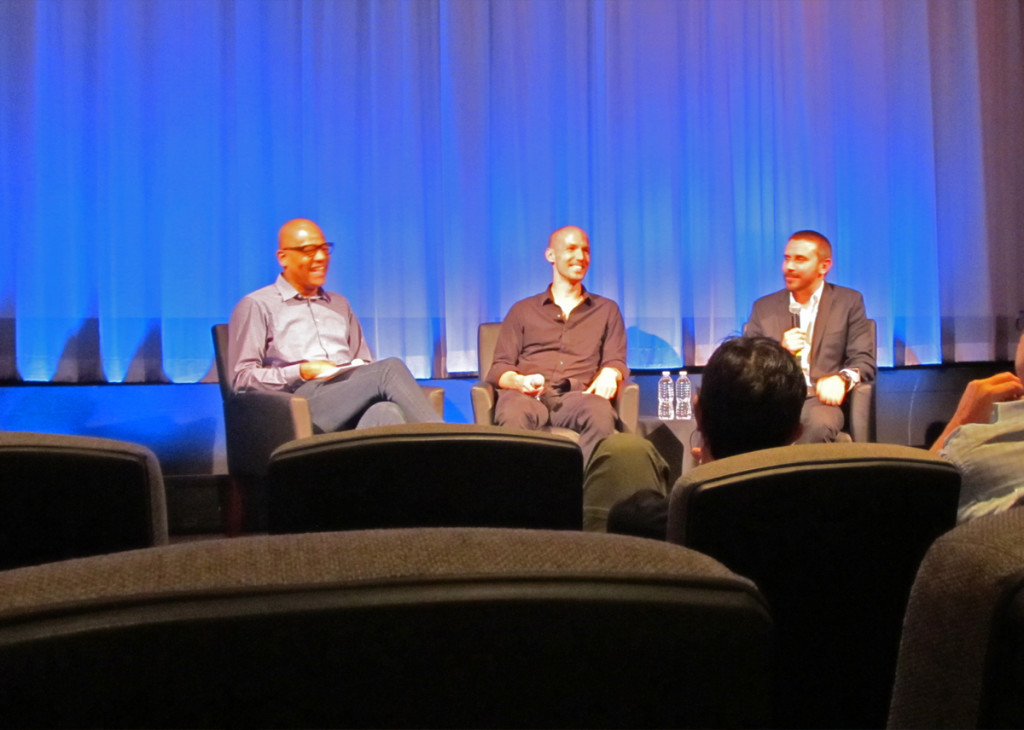 1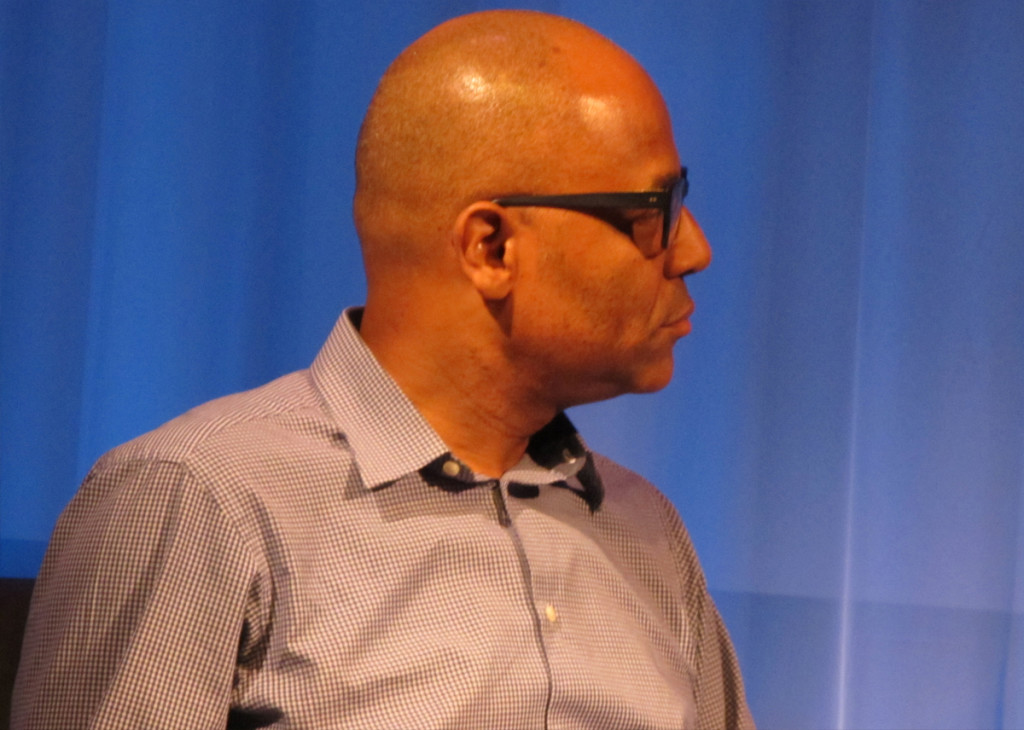 2
1) L-R: Harrison, Rowley, Scahill . . | . . .2) Harrison

Here's a NYTimes interview with Mr. Scahill.
There was a second Academy film to see this past week. On Thursday the Pedro Almadovar film was a real bust. Seventies disco meets an Hispanic airline, from the point of view of the cockpit. Absolutely dreadful is about all I can say for it. Since I'm a big fan and waited patiently to see this one, it was very disappointing. That's about all I can say.

______________________
Frozen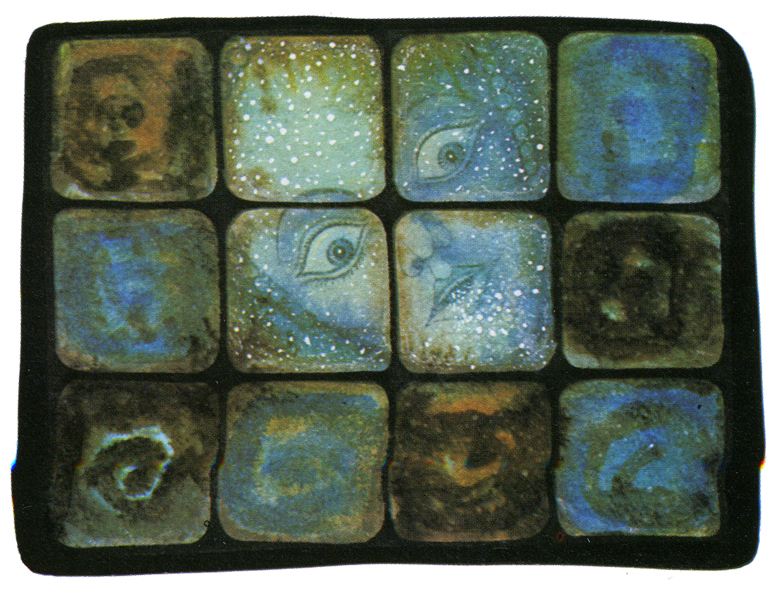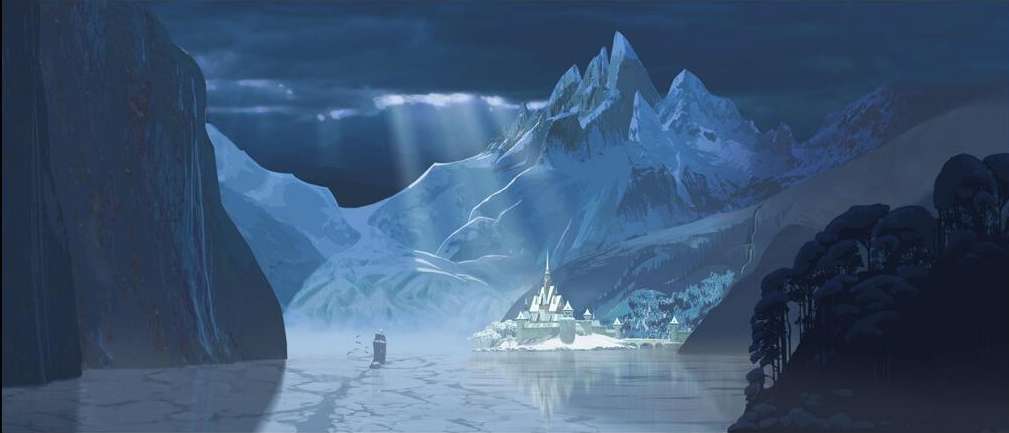 The Disney kingdom of Arendelle trapped in eternal winter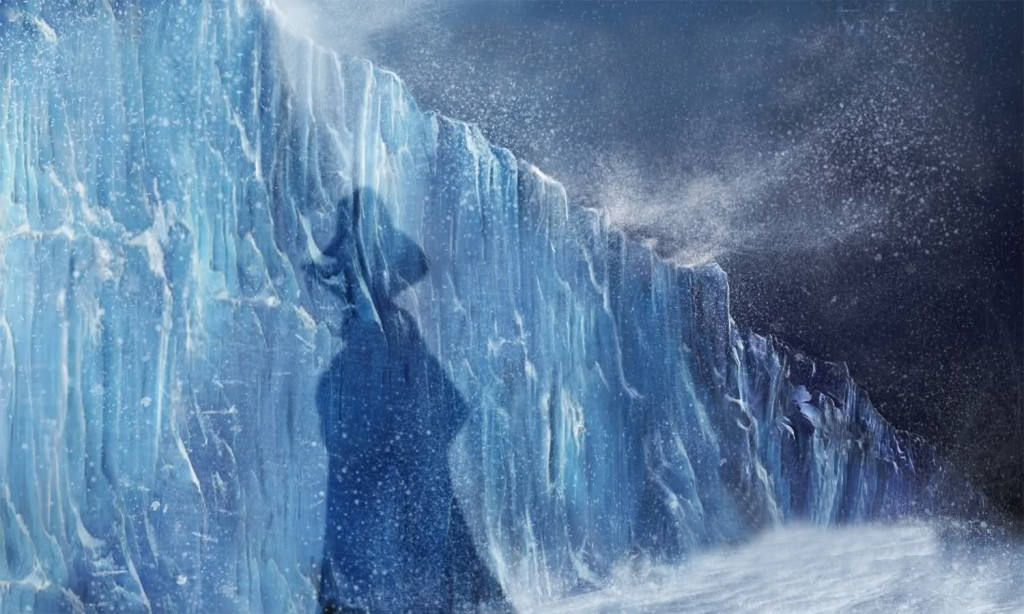 More of the Disney "Frozen".
Let's hope that that shadow does not belong to the following character.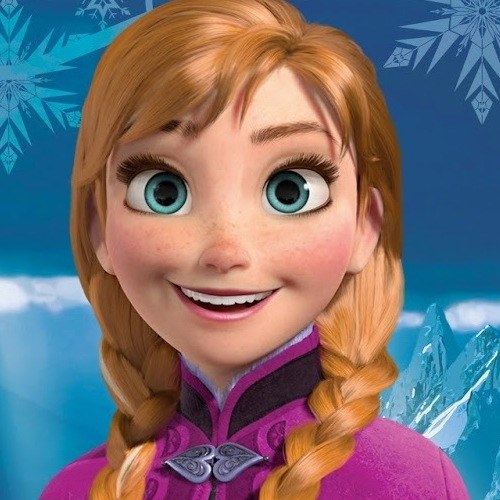 Trouble
It's like being trapped in a little doll shop that
both my sisters would have rejected.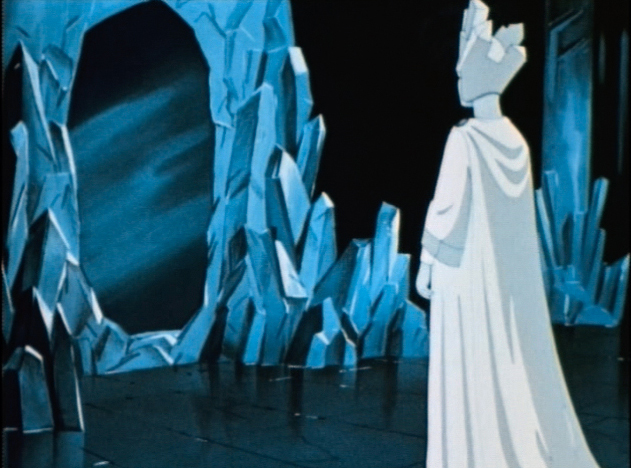 In comparison, how less pretentious and more beautiful in its
simplicity, was the Russian feature.
___________________________

His Line?
Speaking of Frozen, it's too bad that this clip isn't s much fun as I had expected. It's nice, though to see Disney in his natural state. Just thought I'd share.

___________________________

Draft Notes
Part of the treat of gathering the drafts from Hans Perk's site, A Film LA is that he leaves notes about what he's read on those animators' drafts. Here are some samples from just the Peter Pan and the Lady & the Tramp notes:During the posts of Peter Pan:
My MOST important reason for posting these is to give recognition to those many animators whose names are forgotten since the iconic status of the "Nine Old Men" has overshadowed them all. Mind you, I revere the Nine as the next man, but there were so many more great artists.
Today we find e.g Marvin Woodward who was with Disney since September 1930. Jack Campbell started in 1933 and did such memorable scenes as the ones with the Blue Fairy in Pinocchio. Don Lusk started just a year later – and more memorable scenes. As a matter of fact, except for Art Stevens, all animators mentioned above started at Disney in the mid 1930′s, excepting Fergie and Woodward, so they had between some 15 and 22 years of experience at this time, not counting their time before they got to Disney's studio.
And there were many more animators working on Peter Pan that should be recognized. Cliff Nordberg, Hal Ambro, Jerry Hathcock, Eric Cleworth, Hugh Fraser, etc. etc. It is to recognize the skills and talents of ALL the animators that I post these drafts.
On the drafts for Lady andthe Tramp, Hands commented:
As I wrote before: I find this film incredibly well drawn and very well animated – less occasional "fumbling" than on the previous couple of films. It is a step up from Peter Pan, and on it's way to the meticulousness of Sleeping Beauty. The inking is SEVERAL steps up! The inking of the ending of lines in Pan was at times erratic – here it is under FULL control! It is a beautifully drawn film, with beautiful layouts, backgrounds and inking. Also, it is a nicely told story with a few surprises (though after seeing it for the umpteenth time, I am not all that surprised anymore) and especially fun side characters, like Jock, the beaver, the pound dogs and the Siamese cats. And then Milts marvelous scenes – Frank's (Thomas) spaghetti with-a da meat-sa balls… This film is truly a classic.
___________________________

Last Laps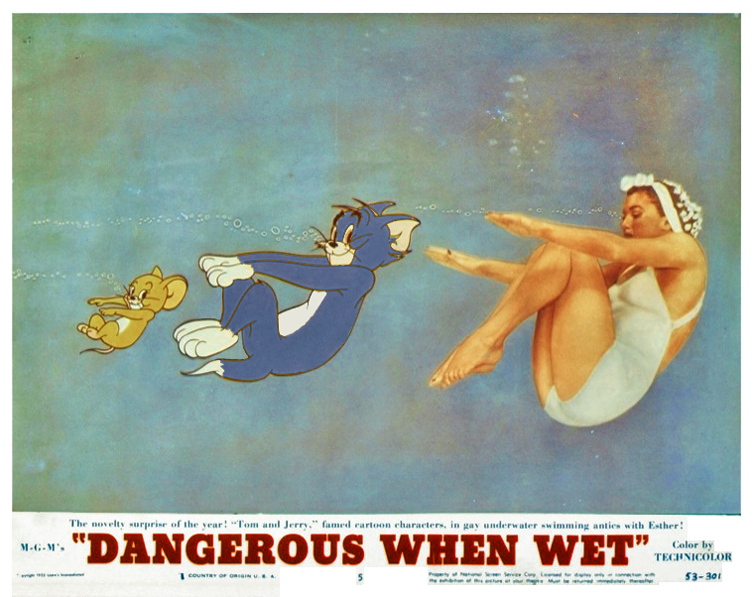 Actress, Esther Williams died this past Thursday at the age of 91. At the age of 17 she won the Olympic gold medal for swimming and this led to a good film career. Her swimming sequences in the films became Busby Berkeley-type numbers with dozens of swimmers surrounding her in large pools. Apparently, she burst her ear drums some nine times in the making of these sequences, over the course of her career.
She swam with the Hanna-Barbera characters, Tom and Jerry, in the film Dangerous When Wet. A very colorful sequence that isn't terribly wonderful in its animation, but it certainly suits the film. She started as a gymnast and ended as a bone fide movie star.

___________________________

creepy Eyes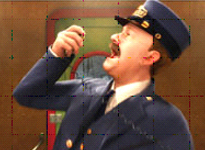 Tom Hanks was on David Letterman last night, and he came with his big moustache direct from his Broadway part in Lucky Guy.
Letterman cut in mid sentence during a conversation with Hanks to say, "Now I remember who you remind me of, with that moustache." Hanks was somewhat surprised but said, "Who?"
Letterman responded, ". . . that conductor from The Polar Express." Hanks asked, without a second's break, "Are my eyes creepy enough?"